SkySail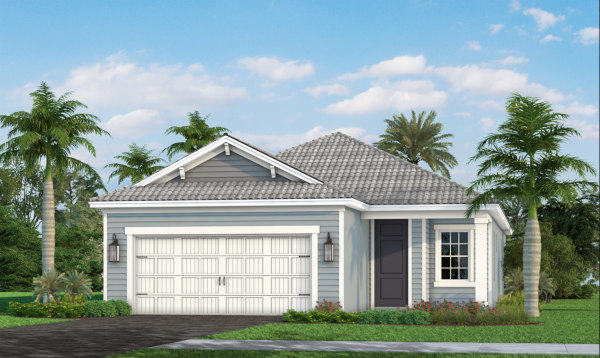 From its amenities to its impressive home designs, the SkySail community is making a big splash. This brand new residential community in Naples is being built up around a large lake, with abundant opportunities for outdoor recreation at every turn.
SkySail Homes For Sale
SkySail Homes For Sale
February 3, 2023
More About Skysail
SkySail Homes
Developed by Neal Communities, buyers in SkySail can choose from 13 home designs and a half-dozen exterior elevations. With floorplans ranging from around 1,500 square feet of space to 3,500 square feet of space, some of the homes of SkySail also have the advantage of lake views.
Eventually, plans call for around 1,300 new residences to be built the community. This makes it possible for a greater number of potential homebuyers to find the ideal property to fit their needs and their budgets in SkySail.
SkySail Amenities
Skysail is surrounded by 240 acres of sparkling lakes that provide water views from a variety of vantage points, including the network of walking trails that wind throughout the neighborhood. The Lake Club overlooks the Grand Community Lake, serving as the centerpiece for the community..
Pools/Watersports
A resort-style pool and separate lap pool provide options for both cardio and cooling down or a family day in the sun. It's easy to launch a kayak on one of the many lakes to get up close and personal with some of Southwest Florida's natural beauty and wetlands.
Fitness
A fully-equipped fitness center offers both cardio and strength-training equipment as well as onsite classes. Miles of walking and biking trails with adjacent workout stations allow residents to enjoy the elements while raising heart levels. Acres of green spaces provide additional ways to relax and engage with other home owners.
Racquet Sports
Skysail maintains 8 pickleball courts, 2 tennis courts, and a children's playground.
Paradise Coast Sports Complex
Skysail is conveniently located near this rapidly evolving sports complex which includes five full-sized artificial turf fields capable of hosting soccer, football, lacrosse, and field hockey. Additional baseball and softball fields are in the works. The stadium has also hosted concerts, movie screenings, and other live events, and is home to the The Cove beer and wine bar as well as a number of food trucks.
Social
The Lake Club is designed for gatherings. The Club houses a game room, full kitchen, and movie hall providing numerous ways to socialize with friends and family. An expansive event lawn allows residents to enjoy the Florida lifestyle while indulging in outdoor games and other functions.
Dog Park
Four-legged friends enjoy their own park with separate areas for large and small dogs to run and exercise off-leash.
SkySail Location
SkySail is located in Northeast Naples, off Oil Well Road, east of Everglades Boulevard. The new SkySail development sits close to a sports complex, the zoo and a local children's museum in Naples. It ais also not far away from several golf courses, shopping destinations and restaurants.
SkySail Developer
Developers expect SkySail to prove an enticing option for active adults and families searching for a new place to call home in Naples. Neal Communities has 50-years of homebuilding experience, with dozens of its communities spanning from Naples to Tampa.
SkySail Lifestyles
SkySail Floor Plans
Neal Communities offers three custom-designed collections with Tuscan and coastal influences. The designs feature 1 and 2-story floor plans, garages, and covered entries and lanais.
CRUISE SERIES
Valiant
3 beds, 2 baths
2-car garage
1 story
1,407 SF
Liberty 3
3 beds, 2 baths
2-car garage
1 story
1,531 SF
Liberty 4
3 beds, 2 baths
2-car garage
1 story
1,533 SF
Dream
3 beds, 2 baths
2-car garage
1 story
1,859 SF
Heritage
4 beds, 2.5 baths
2-car garage
2 story
2,428 SF
CELEBRATION SERIES
Fresh Spring
3 beds, 2 baths
2-car garage
1 story
1,812 SF
Meadow Brook
3-5 beds, 2-4 baths
3-car garage
1-2 story
2,014 SF
Starlight
3 beds, 2.5 baths
2-car garage
1 story
2,233 SF
Legacy
4-5 beds, 2.5-3.5 baths
2-car garage
2 story
2,936 SF
Artistry
4-5 beds, 3-4.5 baths
2-car garage
2 story
3,486 SF
COVE SERIES
Eventide 4
2-3 beds, 2 baths
2-car garage
1 story
1,904 SF
Bright Meadow
3 beds, 2-2.5 baths
3-car garage
1 story
2,288 SF
Sea Mist
3-4 beds, 2.5-3.5 baths
3-car garage
1-2 story
2,427 SF
Harvest
3-4 beds, 3-4 baths
2-car garage
1-2 story
2,450 SF
Search North Naples East Communities