Saltwater Sports Florida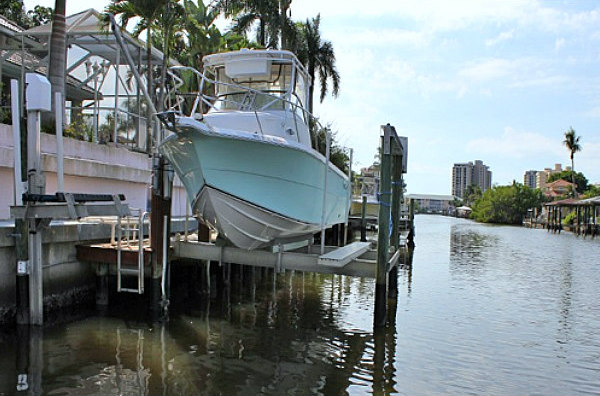 Boating in Naples
With the open waters of the Gulf of Mexico in our backyard, boating is a popular sport in the Naples area. Some neighborhoods in Naples offer a waterfront setting with private boat docks behind the homes. Many of these neighborhoods are clustered around the Gordon River and Naples Bay, Doctors Pass and Wiggins Pass which are the three major marine access points to the Gulf of Mexico. Homes in Naples with private boat docks can be found in a variety of neighborhoods including Moorings, Park Shore and Royal Harbor.
Naples offers a number of marinas where boat owners can store, launch and service their boats. These marinas include the Adventurer's Club of Naples, Cocohatchee River Marina, Gulf Shores Marina, Hamilton Harbor Yacht Club, Naples Bay Marina and Naples Boat Club.
Featured Naples Boating Communities...
Kayaking in Naples
The tropical Naples climate allows for year-round kayaking in our beautiful sparkling waters. Our favorite spots to explore by kayak in Naples include Delnor-Wiggins State Park, the Paddlecraft Park in Isles of Capri, the Dome Houses of Romano Key and Rookery Bay Reserve. If you are looking for a place to purchase or rent a kayak, visit our friends at Naples Kayak Company.
Fishing in Naples
With miles of shoreline, canals and secluded backcountry inlets there are countless places to fish in the Naples area. Residents and visitors alike have success fishing from both land and on a boat. Our favorite spots to fish from land include the Naples Fishing Pier, Wiggins Pass and the Posts.
A number of outstanding fishing guides operate in the Naples area and have differing areas of focus including offshore waters as well as backcountry and brackish water fishing. Captain Ren Stanley of Serenity Fly Fishing offers charter fly fishing tours south of Naples in Everglades City.
If you are in need of fishing gear visit Serentity Bait Company in Naples or Bass Pro Shops at the Gulf Coast Town Center in Fort Myers.
Windsurfing in Naples
While the Gulf of Mexico waters tend to be calm, on a breezy day you can spot windsurfers along the beach in Naples. Popular spots for windsurfing in Collier County are at Delnor-Wiggins State Park in North Naples and around the Marco Island Bridge. The Sanibel Causeway in Lee County is another location popular with Southwest Florida windsurfers. If you are looking to rent or purchase gear, Visit Ace Performer in Fort Myers.