Naples Large Dog-friendly Condos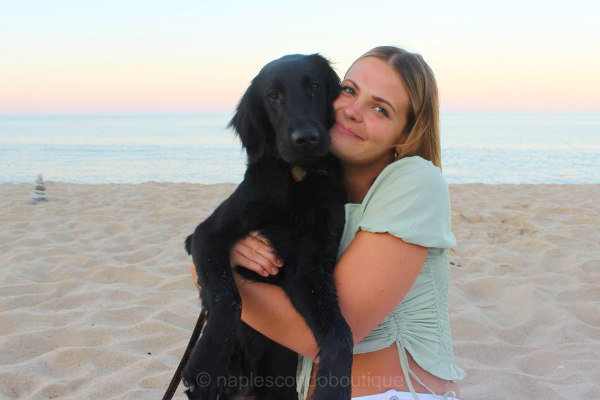 Pet owners can find searching in Naples for condos to be a very frustrating endeavor. Many condo developments in Naples do not allow pets or have seriously restrictive weight limits. As owners and lovers of large-sized dogs, we completely understand the frustration of finding the perfect condo online....only to be hindered by the weight or height limit restrictions. The condos displayed on this page allow large dogs (excluding certain aggressive breeds). Please reach out to us to tour Naples large dog-friendly available condos. Read more about Naples pet-friendly lifestyles.
Search Naples Large-dog Friendly Condos
September 30, 2023
$1,300.24
Avg. $ / Sq.Ft.
$3,225,000
Med. List Price
Search Naples Large Dog-friendly Condos....
More About Naples Pet-friendly Lifestyles
Dogs enjoy amenities just as much as their humans. The following are paw-friendly places to eat, play, and otherwise indulge your pet.
Where to Eat - Pet Friendly Naples Restaurants
There are more than 150 restaurants in Naples that welcome pets with just a few favorites referenced below. The majority of these restaurants have outdoor or patio dining where your dog can relax in the shade while you enjoy your meal. Some establishments even provide water bowls and treats. The M Waterfront Grille is renowned for its "Yappy Hour" every Saturday during which a percentage of the proceeds is donated to canine causes.
Where to Play…In the Water
For those seeking four-footed fun, look no further than these beaches:
Where to Play…Off-leash Dog Parks
The Perfect Hiking Experience With Your Dog
For paw-some nature walks, check out some of the hiking venues below and beware of snakes!
Where to Stay
Increasingly people want to travel and vacation with their pets. In addition, to the short-term rental condos and homes that allow pets, the following hotels are pet-friendly as well:
Where to Board Your Pet in Naples
And, if you have to board your pet: In addition to boarding, some facilities offer additional grooming, nutrition and other luxury services customized to your pet's stay:
Shopping For Your Pet in Naples
Selling A Naples Home or Condo With Pets
We all love our pets and while we consider them part of the family, they can prove challenging when you want to sell your home. Even if your prospective buyers are pet owners as well, they want to envision themselves living in your space which means removing any evidence that YOUR furry friend lives there. A barking dog, odors, or a mess in the backyard, are all issues that could potentially turn off a buyer. Here are 5 tips for successfully selling a house with pets:
1.    Eliminate pet hair
Getting rid of pet hair and dander is critical - especially given the existence of many pet allergies. And, don't limit your cleaning to upholstery or floors. Ensure you spend the time to suck up pet hair from easily visible but harder to reach places such as baseboards, stairs, and banisters. Lint rollers can also assist where vacuums can't always go. Itchy eyes and upper respiratory issues are sure ways to discourage a potential buyer from engaging further in the sales process with you.
2.    Steam-clean the carpets
Steam-cleaning your carpets can both remove pet-induced stains while also eliminate odors. While air fresheners and air purification devices may mask an odor in the short-term, you need a good shampooing to remove odors for good. It's not a bad idea to wash pillows, couch cushions, and clean upholstered items at the same time.
3.    Repair damage
Common pet-induced damage ranges from chewed stair railings and steps to scratches on doors and door facings. Draperies that acted as a hiding place for a playful dog may also need to be replaced or repaired as do scratched window screens and baseboards. Repainting any walls that may have become faded or dingy because of their close proximity to a pet bed or feeding bowls should also be on the list. If your pet has delighted in tearing up your yard, you may need to sod or replant grass to cover up any bald spots or patchy areas.
4.    Depersonalize and remove any pet items
Just as many experts recommend depersonalizing a house by removing family photos and personal collections, you should also hide specific pet items such as toys, bowls, a crate, or bed, as well as litter boxes and scratching posts. These items should also be out of sight when doing a photo shoot and putting together your marketing materials.
5.    Relocate pets during showings
As adorable as your dog is, he or she shouldn't be part of the home showing experience. Neither you as the owner, nor your pet should be around during showings. As inconvenient as it can be to have to hustle out with your dog on a moment's notice, it's worth it. Having a pet jump on or scratch a prospective buyer or even subjecting your buyer to incessant barking and whining are big no-nos.
While it's hard to imagine anyone not loving our pets, for a streamlined home sale, it's best to invest in some of the key cleaning and depersonalization tips described above to ensure your home sale goes through smoothly and for maximum value.
From Our Blog - Large Dog Friendly
I Have a Question About Naples Large Dog-friendly Condos