Livingston Lakes Real Estate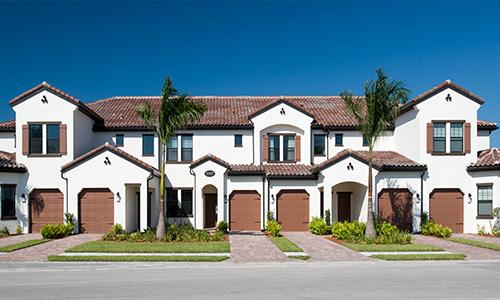 Livingston Lakes is a gated community of located in North Naples that was developed by WCI Communities. The community is anchored by two lakes and water views are prevalent from many vantage points throughout the community.
Amenities at Livingston include a planned 3,343 SF clubhouse with a fitness center, gathering room and kitchen. Other amenities include a pool with sundeck, paved courtyard and outdoor fireplace.
Livingston Lakes is located in Naples on Livingston Road, Just south of Immokalee Road. This location is west of I-75 at exit 111. Read more about Livingston Lakes real estate.
Livingston Lakes Homes And Condos For Sale
Livingston Lakes Homes And Condos For Sale
December 2, 2022
Neighborhood:
COACH HOMES AT LIVINGSTON LAKES
C7289 - No damage from the hurricane! Never even lost electric! Impact resistant windows and doors. South-facing lake view offered partially furnished. Only occupied seasonally and very well...
Neighborhood:
GARDEN HOMES AT LIVINGSTON LAKES
Enjoy tranquil, serene, lake views from the private screened balcony of this elegant and immaculately maintained garden home in sought after Livingston Lakes. The well laid out for floor plan...
More About Livingston Lakes Real Estate
WCI is building three categories of homes at Livingston Lakes: Coach Homes, Carriage Homes and Garden Homes with a total of18 different floor plans as follows:
Coach Homes
Coach Home 101: 2+ BR | 2 BA | 1,571 SF | 1-Car
Coach Home 102: 2+ BR | 2 BA | 1,375 SF | 1-Car
Coach Home 103: 2+ BR | 2 BA | 1,571 SF | 1-Car
Coach Home 201: 2+ BR | 2 BA | 1,786 SF | 1-Car
Coach Home 202: 2+ BR | 2 BA | 1,831 SF | 1-Car
Coach Home 203: 2+ BR | 2 BA | 1,786 SF | 1-Car
Carriage Homes
Carnoustie: 2+ BR | 2 BA | 1,833 SF | 2-Car
St. Andrews: 2+ BR | 2 BA | 2,152 SF | 2-Car
Garden Homes
Garden Home 101: 3 BR | 2 BA | 1,258 SF
Garden Home 102: 2+ BR | 2 BA | 1,168 SF
Garden Home 103: 2+ BR | 2 BA | 1,350 SF
Garden Home 104: 2+ BR | 2 BA | 1,228 SF
Garden Home 105: 3 BR | 2 BA | 1,236 SF
Garden Home 201: 3 BR | 2 BA | 1,258 SF
Garden Home 202: 2 BR | 2 BA | 1,168 SF
Garden Home 203: 2+ BR | 2 BA | 1,250 SF
Garden Home 204: 2+ BR | 2 BA | 1,228 SF
Garden Home 205: 3 BR | 2 BA | 1,236 SF
Livingston Lakes Site Plan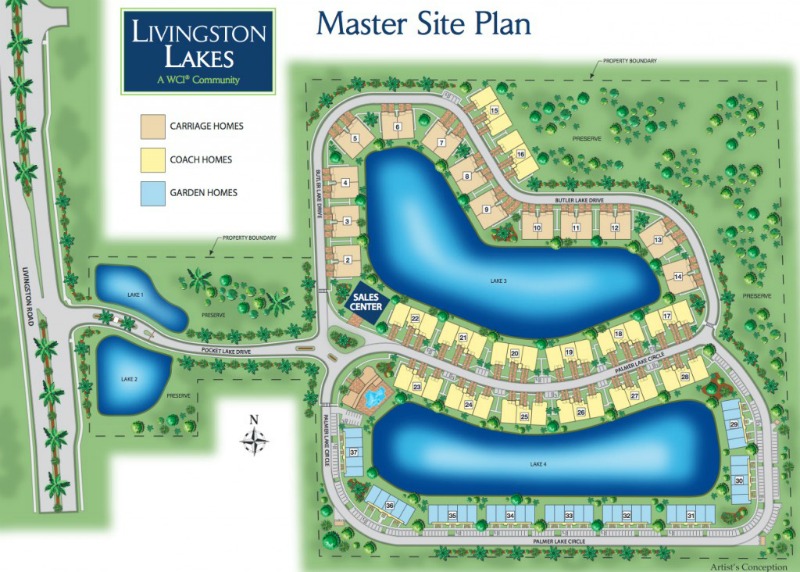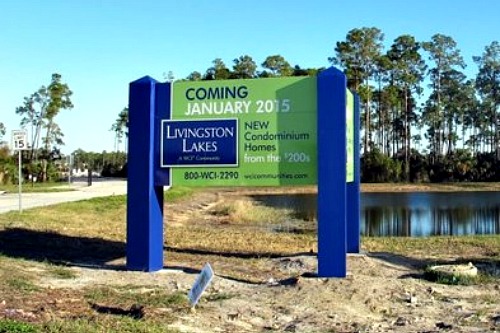 From Our Blog - Livingston Lakes
Search North Naples Central Communities
Inquire About Livingston Lakes