Keewaydin Island Real Estate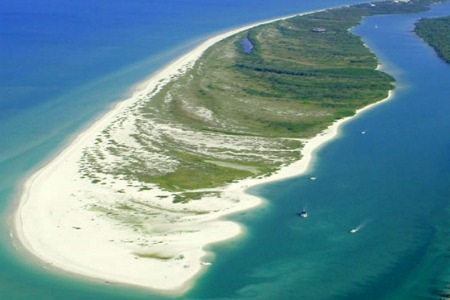 Keewaydin Island is a sparsely developed barrier Island located off the coast of Naples and Marco Island in Southwest Florida. Over 80% of the island remains undeveloped and the island is treasured for its eight-miles of pristine undeveloped beaches. The island is only accessible by boat and it is a popular destination for recreational boaters. Read more about Keewaydin Island.
Keewaydin Island Condos And Homes For Sale
No Matching Listings
Get notified when matching listings become available. We also have found more listings nearby within 5 miles of this community.
More About Keewaydin Island
Keewaydin Location
Tucked away between Naples and Marco Island, Keewaydin is a barrier island that is part of the Rookery Bay Reserve. The island's eight-mile strip of pristine sand winds alongside a backdrop of mangrove swamps and is home to a handful of multi-million dollar properties. Because the island is largely undeveloped and reachable only by boat, Keewaydin has preserved its natural state, allowing its rare birds and native wildlife to flourish in their natural habitats.
Keewaydin Recreation
Keewaydin Island is often described as one of the locals' best kept secrets. Its Gulf Coast Beach is little known outside the area and with its sandbars, exquisite shells, and maze of waterways, is ideal for beachgoers and boaters. Visitors and residents alike have been known to find an elusive and perfectly formed sand dollar on Keewaydin's sugary sands. The Hemingway Water Shuttle departs from the Rose Marina on Marco Island to Keewaydin on a daily basis year-round. Despite its many protected species of wildlife, including loggerhead turtles, Keewaydin Island is the only island that allows dogs although they must be kept on a leash at all times. Boaters can pull up on the Riverside to enjoy the beach or anchor just off shore and ride the current. The area's surrounding fishery is ideal for exploring with a trolling motor. The channels are just deep enough to snare resident grouper and tarpon. Dolphin sightings are common as are spectacular sunsets and strolls along the beach.
Keewaydin History
Keewaydin started life as a school and camp in the 1890s. Originally known as "Key Island," the named changed to Keewaydin which means "homeward bound," when it became a home for a Keewaydin Camp in the late 1930s. A.S. Clark, a former teacher, created the concept of Keewaydin Camps and essentially the idea behind all summer camps in the U.S. Clark envisioned the camps as precursors to today's "Outward Bound" program, believing it was essential for boys to spend time outside in nature to learn to use their creative resources to get by in life. The name comes from Henry Wadsworth Longfellow's poem, "Song of Hiawatha," a favorite of Clark. Initially the Camp was designed to serve as a school exclusively for the children of the island's moneyed winter guests who stayed at the 8,000 sf lodge built as the centerpiece of the island. The projected revenue never materialized, jeopardizing the area's future. To help offset expenses, the camp accepted mainland children and later shifted its mission toward catering to adults which proved to be more profitable. As late as the 1940s, enrolling in the camp still was only possible by personal referral or letter of introduction. After WW II, Lester Norris, a banker and member of the Board of Directors of Texaco, purchased the land and turned Keewaydin into his personal Club Med, entertaining politicians, Fortune 500 executives and Hollywood celebrities in its glittering sands. Bolton Drackett, whose grandfather invented Drano, acquired Keewaydin in the late 80s. By then, most of the island's 60 acres had been donated to the Rookery Bay Estuarine Sanctuary for the preservation of wetlands, paving the way for the island to maintain its natural beauty.
Today, the island continues to be largely undeveloped and is still only accessible by water with no cars or vehicles allowed other than a golf cart. While there are exclusive homes scattered across the island, there are no public bathrooms and "snack" and concession boats help service locals and guests visiting the island for the day.
Search South Naples Neighborhoods