Hurricane Shutters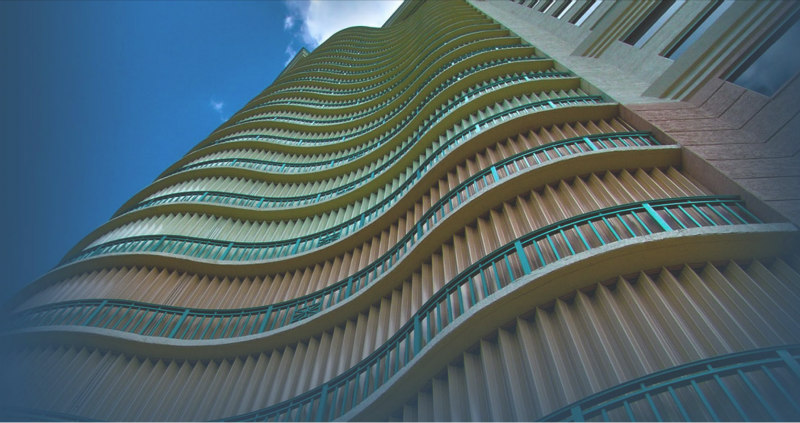 Photo: High Veloity
If you live in Florida or other areas affected by tropical storms and hurricanes, it's important to take steps to protect your home against the next big storm.
Hurricane shutters are the most popular and effective form of protection and are also known as "storm shutters," "hurricane coverings," "hurricane panels," and "hurricane window coverings," to list a few common monikers. Despite the variety of names, hurricane shutters all do the same thing – protect vulnerable parts of a home or building, such as your windows, doors, patios, and lanais – from flying debris and high winds. True hurricane protection products withstand hurricane-force wind. Accordingly, nailing up plywood may be the best you can do in a last-minute situation, but it is not a permanent hurricane protection solution.
There are a number of options that qualify as shutter protection for your home that meet Florida Building Code standards as well as satisfy insurance requirements:
Manually Installed Hurricane Panels
This style is what is most commonly thought of when someone hears the term "hurricane shutter." They can be made out of aluminum or clear polycarbonate and are put up when there is threat of a storm and taken down after the storm subsides. The panels are installed either vertically or horizontally to meet the needs of the opening. Polycarbonate is similar to aluminum with the benefit that you can still see conditions outside. Both sets of panels are lightweight and easy to carry but will need to be stored when not in use. In new construction homes, builders supply these panels and typically store them in the garage or attic.
Accordion Hurricane Shutters
These types of shutters are made from lightweight aluminum and installed into tracks on the top and bottom of windows that guide the movement of the shutters as well as hold them in place. They are a permanent solution and particularly well suited for openings that are harder to secure such as rounded windows or aquarium-type windows.
They are easy to open and close and once locked into place, will block all light so you can't see out of the opening.
Bahama Hurricane Shutters
Bahama Hurricane Shutters are also permanently attached. While they may appear to be decorative accents for a tropical home, they can also be designed out of material strong enough to meet building code standards and withstand high winds. They are easy to lower and latch as well as provide shade.
They don't work for all architectural styles, however, and don't always cover doors.
Colonial Hurricane Shutters
Similar to Bahama Hurricane Shutters, Colonial Shutters are also considered decorative and permanently affixed to your structure. They also are easy to operate and can be designed to building codes – similar to Bahama Shutters, they also don't always adequately cover larger openings and aren't ideal for every architectural style.
Electric/Motorized Roll-down Hurricane Shutters
This category of hurricane shutters is perhaps the most convenient option. You just flip a switch and your protection is in place. As an added bonus, you can still operate the shutter manually if there is a loss of power.
Electric or motorized roll-down shutters are ideal for lanais or screened in patios. Many people like the convenience of leaving their patio furniture in place during a storm which is easy to do with this solution. You can leave them down for security and privacy reasons as well to reduce outdoor noise. As a permanent solution, these shutters are affixed to the top of any opening.
Manual/Electric Roll-down Hurricane Screens
This option is newer to the market and has also earned Florida Building Code approval after stringent testing. These screens are very similar to Electric/Motorized Roll-down shutters except you have full visibility from the inside to the outside. The material of the screen is a very tightly-woven, dense solution that withstands hurricane winds of 130 mph as well as repels water. These screens are easy to deploy and good for large areas or areas with unique configurations. Similar to their shutter counterpart, you can also use them for privacy, shade, and rain protection during more mundane storms.
Impact Resistant Hurricane Windows and Doors
This category is technically not a "shutter." Impact resistant hurricane windows and doors are perhaps the most expensive option but provide full-time protection against the elements, including sun, noise, and even intruders. They must be installed by a qualified, licensed professional but once you have them, you never have to think about storms again as your protection is in place 24X7.
How Do I Pick the Best Option?
Ultimately, you want to select products that fit your lifestyle and don't compromise the aesthetics of your home or condo. Not surprisingly, the least expensive option is the most labor-intensive while impact resistant windows and doors are set-and-forget but can cost substantially more to deploy. One way to assess your needs is to think about your home in segments.
The back of your home is typically the most expensive area to protect. Homeowners have the most glass there and frequently want to leave furniture out year-round. You can generally use shutters rather than high-impact products here and still be safe from high winds and water. Because the front of your home is perhaps the biggest priority from an aesthetics perspective, you may want to spend more for protection here that won't detract from the architecture. The sides of your home are a last priority as they aren't always visible but can still be vulnerable. Less expensive and temporary hurricane shutters can be a viable option here.
Southwest Florida Hurricane Shutter Companies
Because the variety of choices can be overwhelming, we always suggest working with a professional to help you make the best decision for your individual needs. The following companies are experienced with Southwest Florida weather as well deploying solutions with a range of property and architectural styles:
One of Florida's original storm shutter companies, High Velocity services the entire Naples, Florida, and surrounding Dade County, Florida areas. Solutions range from manual operated and motorized rolling hurricane shutter systems to accordion bi-fold shutters and a host of decorative options. All products meet Florida Building Codes and utilize state-of-the-art processes as well as the latest technology for maximum performance.
Sentinel Storm Protection has been in the hurricane shutter and protection industry since 1990 and services southwest Florida, including Marco Island Naples, and Fort Myers. All solutions are custom-designed for each individual home or business with a guarantee that covers both parts and labor. Sentinel Storm Protection manufactures 95% of what they sell in Naples to assure competitive pricing and expedited delivery times.
Founder Joe Schoonover has more than 41 years of experience in the Hurricane Protection industry, starting his career as an eleven-year-old at his father's shutter company. In 2016, Joe founded Shutters239 with the objective of supplying an array of different hurricane solutions. Today Shutters239 offers a lifetime warranty on everything from Bahama and Colonial Shutters to Aluminum and Steel Storm Panels to Accordion Shutters and Roll Aluminum Shutters and Hurricane Screens. Shutters239 is located in Cape Coral.
Headquartered in Naples, Storm Protection was born out of the owner's experiences as a Hurricane Andrew survivor living in South Dade County. Storm Protection was started in 2005 and manufactures and installs hurricane protection products ranging from Roll down shutters, Accordion Shutters, Storm Panels, Hurricane screens, and Impact Windows. The Company prides itself on meticulous customer service with quality control from the time of manufacture to post-installation.
With show rooms in Naples, Fort Myers, and West Palm Beach, Storm Smart is one of the largest manufacturers and installers of hurricane screens, shutters, and panels, in Florida. Since its founding in 1996, the company has helped protect the properties of more than 90,000 local homeowners. Many of Storm Smart's solutions are designed to be multipurpose, architected for daily living in a tropical environment to provide sun protection, shade, and privacy, as well as energy savings.