Understanding HOAs & CDDs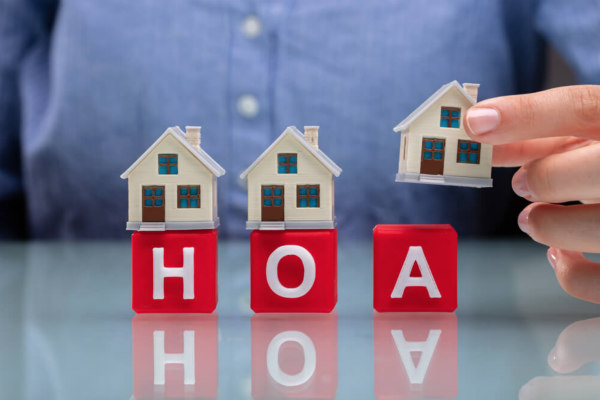 There's no doubt that buying a home can be stressful but the alphabet soup of acronyms can be especially intimidating. The most common questions we get from our clients are about HOAs and how they differ from CDDs and condo fees. And, yes, it is theoretically possible to have HOA fees, CDD, AND condo fees!
First, let's walk through some basic definitions of each acronym and what they include as well as how they are different:
HOA stands for Home Owners Association. An HOA is an organization that makes and enforces rules and guidelines for a planned community, subdivision or condo building. When you purchase a property in one of these communities, you become a member of the HOA. Most HOAs make it mandatory for owners to become members.
HOAs Have the Power
Each HOA is run by a board of directors that collects monthly or annual fees to pay for common area maintenance and the upkeep of facilities. This can include features such as common patios, landscaping, community swimming pools, tennis courts, a clubhouse, and elevators. HOA fees can also cover water/sewer and garbage disposal. Depending upon the bylaws, the HOA also has the power to enforce community standards and aesthetics. In other words, the HOA can restrict the color you paint your home as well as the decorations you put up for holidays. The HOA also has the power to fine homeowners who don't comply.
Condo Associations vs HOAs
The biggest difference between a condo association and an HOA is the scope of ownership. In a condo, each member individually owns his unit but maintains a joint ownership in the building and its grounds. Ties to a homeowners' association aren't as tight because homeowners individually own their lots and homes, and the HOA owns common areas.
Homeowners have no vested interest in common areas owned by the HOA. Because of this, condo fees are typically paid to support the upkeep of one's own property, while HOA fees support another's holdings.
Because a condo association's fees handle repair and upkeep of the condo building and common areas such as pools, parking lots and other areas, they're typically higher than the fees assessed by a similarly-sized HOA. Individual homeowners bear the costs of maintaining their own homes – a cost that's rolled into condo fees – so an HOA usually doesn't require the level of funding that a condo association does.
Most condos and HOAs in Florida have master insurance policies which cover common areas and the building exteriors. However, these policies don't extend to the contents of a home or unit so owners typically will buy a separate policy to protect "their stuff," including the interiors of a home or condo.
Why are CDDs So Common in Florida?
CDDs or Community Development Districts are common in the state of Florida because of all the new building and construction taking place. CDDs are sometimes used interchangeably with the word "ISDs" or "Independent Special Districts." Both acronyms typically refer to the cost of a bond a developer purchased to help defray the cost of developing the land in a new community, provide infrastructure, and deliver and maintain amenities.
CDDs vs. HOAs
CDDs can help lower the purchase price of new homes because of the deferred infrastructure cost. Unlike HOA fees that continue as long as you own the property, CDDs are typically paid off in a finite amount of time, such as 20-30 years. HOA fees tend to be levied monthly or quarterly and paid to the HOA while CDD fees are typically an annual assessment that are included in the property tax bill. CDDs comprise two parts – the bond or debt piece and the operations and maintenance. The bond or debt is fixed and finances the development. The operations and maintenance portion of a CDD fee maintains the community and operates its amenities and may fluctuate from year to year.
In communities where you have both CDD and HOA, the HOA enforces community standards and pays for the upkeep of common areas while the CDD is responsible for maintenance of the community infrastructure such as sewers and roads.
Either way, in order to finance your dream home it's important to understand all of the nuances of the different fees so you don't have any unpleasant surprises down the road. It's also helpful to recognize the positive impact that CDDs and HOAs play in preserving the value of your home and community by enforcing consistent standards and upkeep.