Naples Golf Communities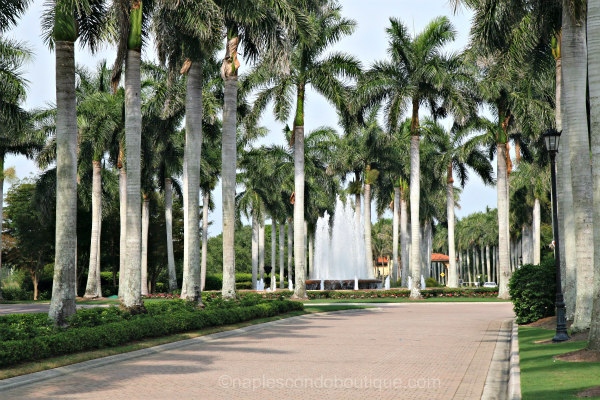 Year-round golfing coupled with many championship course make Naples the Southwest Florida golfing capitol. There are golfing communities in the area to satisfy the widest range of budgets and golfing skill levels. You can choose to live right on the course or in a community with a course just up the street.
Naples Florida golf communities come in all flavors; equity golf communities, bundled golf communities, semi-private communities and residential communities situated amid public golf courses. Housing options in Naples golf communities include custom-built estate homes, villas, high-rise condos, town homes and mid-rise condos. With over 70 golf communities and a diverse range of housing options, Naples is a slice of heaven for golfers. Read more about Naples golf communities.
Naples Golf Homes & Condos For Sale
Naples Golf Homes & Condos For Sale
February 6, 2023
More About Naples Golf Communities
Equity Communities vs. Bundled Communities
Equity and Bundled Golf Memberships are very different approaches to selecting a golf course community so it's important to understand the differences between each type before making a purchase.
Equity golf memberships are private and initiation fees are not included in the purchase price of your home or condo. While costs vary, they range anywhere from $50,000 to upwards of $250,000, depending upon the course and amenities. Many memberships include additional sports and fitness options in the price as well as social privileges and activities that are part of a clubhouse or country club. While initiation fees are typically returned upon resignation from the club, members may also pay annual dues on top of the initial membership costs. Tennis and social memberships can also be considered "extras."
On a positive note, equity courses are usually capped at 225-375 members per 18 holes, so it's much easier to secure desired tee times in all seasons and there is much less crowding than with a Bundled membership. Equity golf courses are traditionally in better shape than most public courses as there is more money available for maintenance and because fewer players put less wear and tear on the course. The facilities and dining may also be higher quality for those same reasons than those offered at a public course.
Featured Naples Equity Golf Communities...
Compared to the private clubs in Naples, bundled golf communities offer a more affordable golf membership. The full golf membership is included in the home or condo and annual dues are usually built into the Home Owner's Association Fees although cart fees are still charged. In exchange for the lower upfront cash outlay, Bundled Communities usually have a lot more members as memberships are capped at 799 players per 18 holes. If you're an avid golfer, you may not get to play as much golf as you'd like and your tee times may be limited, especially during the busy winter season.
If you don't play golf, and buy a Bundled golf home, you're still required to pay membership dues until your home is sold — even if you're not utilizing the club's facilities. On a positive note, if you rent your home, you typically can assign your golf privileges to a tenant during the lease — a way to maximize rent potential. A buyer looking to golf a few times a week or on a less challenging course may find this format ideal, however.
Featured Naples Bundled Golf Communities...
Ten Criteria For Evaluating Naples Golf Communities
Based our experience over the years in showing and reviewing properties in Naples' best communities, we've compiled a list of the top ten key considerations for selecting your golf community:
1. Type of Golf Membership — perhaps most important, if you're buying into a community for its golf, what type of membership are you purchasing? Is it bundled or are there initiation fees? What are the maximum number of golf members and how many does the community currently have? How easy is it to get your desired tee time during peak season? Are there golf cart fees and/or annual fees on top of any sort of membership fee? And, once you go to sell or rent your home, are any of your initiation fees refundable? Can you sell your golf membership to someone who is purchasing your property? And, for rental purposes, can you transfer membership privileges temporarily to tenants?
2. Type of Golf Course — if you're an avid golfer you want to ensure you're challenged and playing a well-maintained course that offers multiple levels of play. Other considerations include who designed the course, how many holes the course includes, If there are practice and/or other learning areas, how recently the the course was renovated and if not, any future plans for updates.
3. Lifestyle/Home — while golf may seem to be the only consideration for selecting a community, ultimately you want a home that accommodates your lifestyle. Typical homes available in a golf community range from single-family homes and more luxurious estates, coach and carriage homes, verandas, attached villas, and classic condos. Apart from the design and size of your home, it's important to decide if you want new construction and/or what you're willing to pay in HOA and condo fees as well as estimated taxes.
4. Sales History — whenever you purchase any new property you want to ensure you understand the potential resale history for your home — even if you consider your new house a long-term scenario. Check the average age of homes in the community and how your house compares; look into how many homes are currently on the market and how long it's taken them to sell (average number of days on the market).
5. Community History — as a corollary to sales history you should also be familiar with your community's overall history. Who developed the community and when? Was it originally built as a golf community or something else? How active and involved are its members and what type of debt, if any does the community carry? Understanding the financial health of your community is key to preserving your investment, regardless of other factors.
6. Community Size — Naples is home to very large communities that can run the size of small towns as well as more intimate enclaves of less than 100 homes. In smaller communities it may be tougher to connect with neighbors and build new friendships than with larger communities with more expansive social schedules and infrastructure.
7. Location — all realtors cite location as critical to your purchase decision. Within Naples, is it more important to be closer to the beaches and Gulf of Mexico or the shopping and dining along 5th Avenue in Downtown Naples, for example? Do you need to be close to the airport or another local landmark or place of business for commuting purposes?
8. Clubhouse — many golf communities wax poetic about its clubhouse. It's always nice to see evidence the clubhouse in your community has been updated recently and/or is scheduled for renovations. Other key considerations include overall size, quality and diversity of dining facilities. Also, be aware of how updates are assessed — are they included in existing membership fees or tacked on as additional charges? And, from a golf perspective, is there a pro shop onsite? A regular schedule of tournaments and a skilled pro who can provide tips and the occasional lesson as desired are other nice benefits to research.
9. Amenities — even if golf is your #1 reason for purchasing your new home, you and other family members may want to take advantage of additional services such as a pool, dining facilities, and other recreational activities including pickle ball, bocce ball, and tennis. Many newer clubs house an onsite fitness center and spa or wellness center with a variety of aesthetic treatments as well as classes and personal trainers. Many waterfront communities also sell condos equipped with boat docks and boat storage and offer private "beach clubs" and shuttle service for added allure.
10. Non-golf programs — If your new community does offer tennis, a private beach club and a built-in social life at the country club, it's important to know how these services are structured. Do you pay extra for them on top of your golf membership or are they included as part of a country club or overall membership? What are the different levels and are they refundable and/or transferable on the sale or rental of your property. Again, these questions and considerations should help you narrow down your choice to find the golf community of your dreams.
Search Naples Golf Communities
It's More Than Just Golf at Naples Country Clubs
Even the most passionate golf enthusiasts understand they can't be on the course at all times and additionally may have family members and guests that are not as enthralled with golf as they are. Accordingly, in selecting a golf community, it's key to understand the range of amenities offered, especially if you're looking for an active social life and want to quickly become part of your new community. While golf may generate the biggest amount of revenue in your community, financially sound clubs offer a mix of amenities and potentially wouldn't be able to exist without them. In the list below our buyers have ranked the top ten non-golf amenities most requested in purchasing a new home in a golf community:
1. The Food and Dining Experience
Naples is known for its fine dining and many communities tout the culinary services of an onsite executive chef and sous chef as part of their appeal. Prospective buyers today are looking for a mix of casual, fine, and healthy cuisine ranging from soups and salads to gourmet sandwiches and first-class entrees. A variety of settings are deemed important as well with casual dining settings seeing strong growth over the last few years. Whether it's the ability to enjoy open-air grilled entrees by a fire pit or sip drinks overlooking a golf course or shore, outdoor dining is also a must to make the most of Southwest Florida's tropical locations.
2. The Clubhouse
In many communities the Clubhouse anchors the development and can be a big part of the decision-making process. Many buyers expect an impressive and contemporary facility with adequate square footage to accommodate dining, social rooms, and other member services. Stuffy and ostentatious are out — engaging and welcoming are always in. Not surprisingly, attention to color schemes and the architectural style also contribute to a buyer's first impression. Increasingly in newer communities, casual dining and fitness and wellness centers are available in separate facilities but this doesn't diminish the importance of the Clubhouse. Some of Naples' larger golf communities have invested tens of millions of dollars on renovations to ensure their Clubhouses offer the latest in dining trends as well as newer social trends such as participating in Pickle Ball, Bocce Ball, and other sports.
3. Beach Club Access
The more elite golf communities in Naples own and operate their own private beach clubs on the Gulf of Mexico. Amenities include shuttles to and from the Club as well as staff available at all times to set up chairs and umbrellas, rent equipment and serve food and drinks overlooking the shore. Other Clubs provide shuttle service to Gulf beaches on an ongoing basis.
4. Fitness Center
It's not just about the workout anymore and a handful of treadmills, a bike and free weights certainly don't qualify as fitness centers in today's market. Communities are stepping up their game by tapping leading designers to create light-filled, open fitness centers. Facilities feature dedicated classes, instructors and trainers, as well as the latest state-of-the-art equipment ranging from cardio to strength and tone machines and stations. Cycle, yoga and pilates studios are other key components that new members are demanding as they incorporate a multi-faceted fitness programs into their lifestyle.
5. Spa/Wellness Center
Many clubs are now combining a fitness center with a spa to make it easy for members to enjoy a massage after a workout. Services extend beyond massage to skin and other aesthetics and many spas bill themselves as true "wellness centers" and provide nutritional and stress management counseling as well as serenity areas and soothing treatments.
6. Outdoor Recreation Opportunities
Southwest Florida is graced with an abundance of nature preserves and raw beauty. Selecting a golf community that not only orients its courses around the water and environment but offers community walking and biking paths is also viewed as desirable. A community with a network of trails winding through natural preserves, parks, mangroves and bodies of water offers fitness as well as socialization opportunities. Younger buyers prize clubs that are recognized for environmental excellence, focusing on the preservation of the environment and natural wildlife around the community.
7. Racquet Sports
While tennis is traditionally offered at many golf clubs, today's members desire additional racquet sports, in addition to just tennis although the expectation is that there will be multiple, lighted tennis courts. Bocce Ball and Pickle Ball have gained a number of Florida fans recently because of the social nature of both sports and accommodating weather. Local participation in Pickle Ball has exploded since Naples started hosting the National Pickle Ball Championship Tournament on an annual basis. Pickle Ball is particularly popular with retirees because it doesn't require as much running and athleticism as tennis although matches can still be extremely competitive.
8. Marina/Boat Access
Waterfront communities have a distinct advantage in offering a marina or easy access to the Gulf from a river or other channel. Some communities maintain their own fresh water lakes, providing quality fishing, boating, and other water sports. Communities located inland may not have a full-scale marina but may still offer boat storage or dedicated areas for kayaks and canoes. Golf may be secondary in these communities but the combination of boating, fishing and golf is undeniably alluring.
9. Pool and Other Accoutrements
A community pool is typically viewed as a "given" in any community but as poolside bars and restaurants grow in popularity, members expect more resort-style pools than the lap or cool-off pools of the past. Newer clubs have built larger and more impressive pools with slides, waterfalls as well as ubiquitous jacuzzi and kid wading pools.
10. Social Schedule
Golf is a social game bringing together friends and family to experience Southwest Florida's blue skies and balmy temperatures over a round of golf. Many prospective buyers specifically purchase a home in a golf community for the social life — to meet new friends at the course as well as while grabbing a bite to eat at the clubhouse after the game. Increasingly memberships include dining as well as a calendar of activities designed by a professional staff ranging from theme parties, active clubs, visits to the museums, galleries and theater productions for which Naples is known, as well as active participation in recreation leagues.
Our Ten Favorite Naples Golf Communities
Bay Colony
Based in North Naples just minutes from Vanderbilt Beach, Bay Colony is well known for its 18-hole championship golf course designed by Robert von Hagge in 1996. The course also houses practice facilities for driving, putting, chipping, and sand practice as well as an onsite staff of PGA professionals. Bay Colony hosted the Champions PGA Tour in 1997 and provides varying levels of challenging play to ensure all members have the opportunity to improve their skills. Memberships are capped at 300, making it easy to play the course at any time during peak season. Members can also join the Bay Colony Beach Club for easy access to the Gulf of Mexico in a private beachfront setting.
Esplanade
Named as one of Golf Digest's Best New Courses for 2014, Esplanade offers bundled memberships capped at 850 with an 18-hole championship course. Additional amenities include a clubhouse, tennis courts, a fitness center, and a network of walking and biking trails winding through the 1,798-acre community.
Lely Resort
Home to three golf courses, all with their own distinctive appeal, the Lely Resort features two public and one private course. Designed by Robert Trent Jones, Sr., the Flamingo Island course features white sand bunkers outlining perfectly-sculpted hourglass fairways against a backdrop of surrounding water. The Mustang is the second public course and one of the few Lee Trevino designs in the area. The Classics is the private course and offers tree-lined fairways and gentle contours designed by Gary Player to epitomize the club player's golf course requiring players to up their strategy to compete successfully. Located on the southeast side of Naples, Lely Resort residents also have access to resort-style amenities available at the Players Club & Spa tucked away on 15 tropical acres. A 30,000 sf Clubhouse provides multiple dining options as well as a pool, tennis, and Bocce Ball and Pickle Ball courts. As an added bonus, Lely Resort is one of the few Naples communities with its own dog park ideal for prospective buyers with furry friends.
Mediterra
Mediterra is an upscale community with two private Tom Fazio-designed golf courses that meander through nature preserves, lakes, and landforms. In recognition of its respect for the environment, Mediterra recently gained certification as the world's first 36-hole Audubon International Silver Signature Sanctuary. Membership in The Club is restricted to 225 members for each course, ensuring desirable tee times throughout the high season. The Club includes practice facilities and a state-of-the-art Learning Center. Beyond golf, Mediterra offers a Sports Club and private Beach Club situated on the Gulf of Mexico, which is available to all residents. The Mediterra community spans 1700 acres with homes located in both North Naples and South Bonita Springs.
Pelican Marsh
This private club capped at 330 members offers a very different 18-hole experience. The layout is dominated by its elevation changes, including differences of as much as thirty feet from tee to green. Greens undulate around the area's winding lakes and flowering marshes to offer challenging play to members of all levels. Designed by Robert von Hagge, the course gained recognition as a 2013 Golf Inc. Magazine Golf Course Renovation of the Year Honoree and is also an Audubon-certified Sanctuary. A practice facility and team of PGA-certified golf pros all add to the experience at Pelican Marsh.
Quail West
Quali West is a private club located in North Naples with memberships capped at a maximum number of 600. Quail West boasts two 18-hole courses designed by Arthur Hills to take advantage of the Southwest Florida ecosystem of natural waterways and mangroves. Members also have access to a state-of-the-art practice center with expert teaching staff. Non-golf amenities include tennis, an Olympic-sized indoor pool, as well as a fitness and wellness center.
Talis Park
With golf memberships capped at just 350 players, Talis Park is a private, sought-after golf community. It boasts just one of two courses in the world designed by the team of Greg Norman and Pete Dye. Ranked by Golf Digest as one of Florida's top 20 courses, the fairways combine Southwest Florida's raw beauty with meticulous emerald greens featuring SeaDwarf Paspalum grass. The back nine is inspired by Italy's rural farmland while the overall course includes gently sloping holes based on courses located in Tuscany. A 9-acre practice facility features a double-sided tee and practice putting green as well as an indoor Trackman Golf simulator. Club members can also take advantage of a new Sports Complex which houses tennis courts, a pro shop, resort-style pool and fitness center.
Tiburon
Based in North Naples, Tiburon is an exclusive, private 36-hole golf community that features two courses affiliated with the Ritz-Carlton in Naples. The Gold and Black Courses were designed by Greg Norman and distinguished by undulating greens nestled amongst acres of pine trees and native Florida vegetation. Recently designated as certified Audubon Cooperative Sanctuaries, the courses follow Norman's philosophy of creating layouts that optimize the natural surroundings. Memberships are capped at 350 and an onsite award-winning golf shop is well-stocked in the latest in golf equipment and apparel. Tiburon hosts the QBE Shootout as well as the LPGA CME Group Championship, bringing some of the top names in golf to the club on a regular basis. Other amenities include a spacious clubhouse, fine dining and lighted tennis facilities.
Treviso Bay
Located in southeast Naples, Treviso Bay offers a bundled golf membership and is one of the few TPC (Tournament Players Club) courses in the area affiliated with the PGA Tour's network of clubs. Treviso Bay features 18 holes of meticulously manicured greens designed by Arthur Hills as well as holes that will challenge players at all levels. Practice facilities include a two-tier tee and a large short game area equipped with two greens. Beyond golf, residents enjoy a variety of amenities, including a resort-style pool, fitness center, and pilates studio. Tennis, Pickle Ball, Bocce Ball and basketball courts are also available with active leagues throughout the season.
Vineyards
With 36 holes of championship golf, the Vineyards offers rolling emerald fairways nestled between sparkling lakes and a cypress preserve. Home to two courses, each designed by a different architect, the club is private with memberships capped at 750. The South Course, designed by Bill Amick, appeals to all levels with a mix of shots and layouts. The North Course is a Scottish links-style course ideal for a higher handicap and builds on PGA professional Mark McCumber's design philosophy to provide flexible layouts and multiple tee placements. Players of all levels will find challenges in this multi-level course adjacent to coastal sand dunes and subject to the occasional stiff breeze.
Vineyards residents also have the opportunity to join the Vineyards Country Club, a sprawling 70,000 sf clubhouse that is one of the largest in Southwest Florida and offers an active social calendar of activities year-round. The Vineyards has expanded and renovated the Clubhouse multiple times so that it now includes a Wellness Center & Spa, lap pool, as well as as a Racquet Center with lighted tennis courts and Pickle Ball facilities.
From Our Blog - Golf Community
The Strand is a Great Place to Live, Golf, and Get Married
A great place to live, golf, and even get married, The Strand has it all. This gated, country club community features a golf course, plus a clubhouse, fitness, and tennis facilities. The ... Read more about The Strand is a Great Place to Live, Golf, and Get Married