Foreign Buyers of Naples Real Estate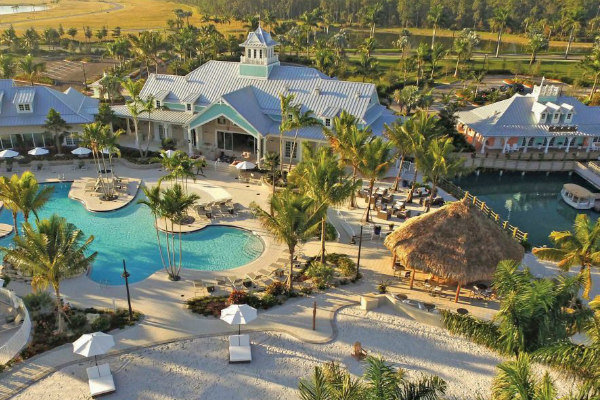 Buyers outside the U.S., including Canadians, South Americans, and Europeans, are increasingly purchasing second homes in Southwest Florida. While the purchase process is the same whether you are from Germany, Canada, or New York, the following is a list of tips that may be helpful in navigating the purchase process if you're from outside the U.S.
The Role of the MLS
MLS stands for "Multiple Listing Service" and is the means by which all brokers share their property listing information, including sales history, taxes, and current data. All brokers share this same database and any realtor should be able to show you any property you see advertised — whether you drive by a home with a sign or see the same property advertised online or in a newspaper or other listing. In the U.S., realtors aren't limited to selling only the properties listed by themselves but can sell any townhome, condo, lot, or business accessed on the MLS. Compensation is usually split between the listing and selling broker and determined before the property goes on the MLS.
Explore Naples Real Estate...
Broker vs. A Realtor
In the U.S. real estate professionals go by various names, many used interchangeably, including "real estate agent," "real estate broker," or "realtor." A real estate agent is someone who has a professional license to help people buy, sell, or rent all sorts of housing. They must undergo training and pass an exam before they can begin working with home buyers or sellers. A "realtor®" is a licensed agent who belong to the National Association of Realtors and must abide by the standards of the association and its code of ethics. A broker is someone who has taken education beyond the agent level as required by state laws and passed a broker's license exam and thus has more in-depth knowledge about the real estate business. Either a broker or agent can belong to the National Association of Realtors, and again any broker or agent can sell any property.
A listing agent specifically represents a home seller and helps clients who are selling with the pricing of their home, coordination of showings as well as negotiations and even home inspection and closing procedures. Typically listing agents are only paid when the home sells.
Conversely, a buyer's agent represents the home buyers and focuses on helping their clients through every step of the purchasing process, including find the right home, negotiating an offer and recommending other professionals such as attorneys, mortgage brokers, and inspection services). Despite what may be seen as a conflict of interest, a buyer's agent is typically paid by the commission from the listing agent fee rather than from the buyers directly.
Working With Just One Agent
Because of the way the MLS is set up in providing access to all properties on the market, it is in a buyer's best interest to work with just one realtor in the U.S. — unlike the process in Europe or other countries. Using multiple realtors can cause confusion and even slow down the process of purchasing your dream home.
Featured Naples Luxury Communities...
Financing
If you need a mortgage, it can be more challenging to get a mortgage in the U.S. Working with a bank in your own country with U.S. subsidiaries can smooth the process. Getting pre-approved for a mortgage loan ahead of your property search can be an advantage in knowing what is affordable as well as make you more attractive to the seller if there are multiple competing offers on the same home. Typically, 30% of the purchase price in cash as a downpayment is expected from foreign buyers although you may be able to get away with 20% if you have strong finances and credit. Once you've purchased your home, opening up an account with a U.S. bank would make bill paying much easier.
Property Insurance
Insurance is critical when purchasing waterfront or even water view properties and is more expensive in the coastal areas of southwest Florida. You can minimize costs upfront by purchasing newer properties that meet recent building and hurricane codes requiring structures be able to withstand high winds. Homes and condos outside designated "flood zones," or that are not on or considered "adjacent" to the water are also cheaper to insure.
Rental Income
If you are purchasing your second home as an investment and/or rental property, you will need to file a federal tax return in the U.S on any rental income. You will have to declare the income but can deduct maintenance costs such as a management fees, utilities, and/or mortgage interest. Because Florida does not have a state income tax, you are only paying tax to the U.S. federal government.
Taxes
As noted previously, you may be subject to some of the same state and county taxes as U.S. buyers as well as taxed on any rental income minus expenses. Understanding of the tax code, however, is perhaps most important when it comes time to sell.
When You Want to Sell
The FIRPTA (Foreign Investment in Real Property Tax Act of 1980) requires that 15% of the selling price of any foreign-owned property be withheld to cover taxes on any potential gain. To get the refund, you must prepare a tax filing and if the 15% is much greater than what would be owed (selling price less original purchase price), you can also apply for an exception upfront. Foreign buyers are also eligible to defer the tax on gains when they sell by doing a 1031 exchange. A 1031 exchange allows foreign buyers to defer the gain from the sale of a property held for more than one year by purchasing another property in a specific time frame. You must follow very specific rules but a 1031 can be critical to preserving your investment.
I Have A Question About Naples Real Estate