Considerations For Naples Condo Buyers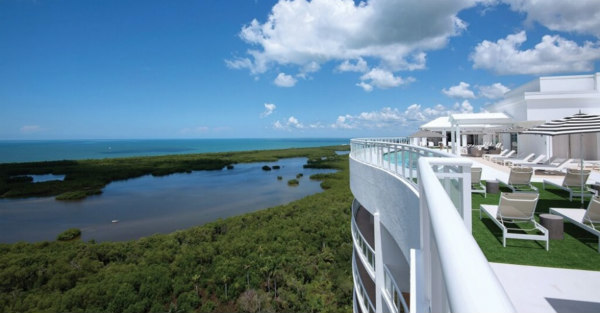 As you explore purchasing a condo in Naples, it's helpful to familiarize yourself with many of the terms and vocabulary you may encounter in the listings as you begin your search.
HOA
Many residential communities — not just condos or townhomes — have an HOA or Homeowner's Association. The objective of an HOA is to provide the structure and funding for a well-run and well-maintained community. However, it can come with some obligations. For example, most HOAs will require all unit owners to pay a monthly maintenance charge as well as demand one-time assessments to cover any large community expenses such as the upgrade to a shared Clubhouse or the construction of a new amenity. Membership in an HOA automatically binds you to the association's rules and restrictions, such as the paint color of your home or what you can and can't place on your lawn or exterior. You should also be familiar with your prospective HOA's approach to financial management and how large their reserve fund is to cover unexpected expenses due to weather or aging of the development.Fees vary — even within the same development, depending upon variations in square footage, location. It's important to check how often fees have increased over time and by how much so you don't end up with a nasty surprise several months down the road. On a positive note, fees can also go down as more homes are added to the development and more owners share in the HOA's fixed costs. In addition, monthly fees typically cover things like wind and flood insurance which are specific to Florida.
Pet Restrictions
If you have furry friends in your family, it's important to be aware of what "pet-friendly" means in the context of your new condo development. A complex can be "pet-friendly" but still restrict dogs to certain breeds or certain sizes. Many condos do not allow dogs above 25 lbs. Other restrictions include limiting the number of dogs (usually no more than two) or limiting the total number of pets (no more than two animals period). Many HOAs require dogs to be kept on a leash in common areas and for the owner to clean-up any "messes." Most HOAs do not allow exotic animals such as snakes, ferrets, and rats but do sometimes welcome birds such as parrots. Ultimately the goal is to ensure that pets live in harmony with their families as well as neighbors. If you have a large dog, here are large dog-friendly condo listings in Naples.
Deeded Parking
If you're not purchasing a home with an attached garage, you'll want to check on parking. Deeded parking is the exclusive right to a specific space in a parking lot or garage. Typically the space is numbered and assigned to the home or unit and comes as part of the purchase. In contrast, "non-deeded parking" occurs when a development has parking capacity for all residents but spaces are unassigned and typically come on a first come/first serve basis. Certainly, deeded parking should be considered part of the package for your new home.
Rental Income Restrictions
If you're purchasing a condo for investment or rental income purposes, it's important to understand the City of Naples rental restrictions and how they could affect your potential earnings. The current policy calls for a 30-day minimum rental restriction. Many HOAs in Naples have their own restrictions on top of the City ordinance, limiting rentals to 30-90-day minimums with a maximum number of leases allowed per year. To understand what this restriction means in dollar terms, if a property is limited by a minimum 30-day rental restriction, you can expect revenue only 3 or 4 months out of the year and generally only during peak season. Typically, HOAs impose these restrictions to minimize the amount of turnover in a community which it believes can lower property values or affect the character of the community. The philosophy is that owners take better care of their property and the surrounding community than renters — insurance costs can also be higher if a community has a high percentage of rentals.
Storage
For those buyers downsizing from a large family home, the lack of storage space in a condo can be an unpleasant surprise Most condos offer residents a storage locker or "cage" typically in the garage of the basement of the building in which to store off-season gear such as bikes, golf clubs, seasonal decorations, and other items that aren't required for every day living. Some condos offer additional lockers for a monthly fee or include the additional space in the purchase price. While this extra space is increasingly valuable, it in no way compares to the space you may have enjoyed with a garage or large basement. Some HOAs are contracting with outside companies to provide additional storage options that may or may not be onsite. Just be cognizant that "storage" usually is very limited with condos. Whether you're buying a vacation home or relocating to Naples, before enjoying all that Naples can offer, it's important to do your homework before taking the plunge on what can be both an emotional and financial decision.
I Have A Question About Buying a Naples Condo