Where to Bike in Naples
Posted by Mark Washburn on Friday, September 1, 2017 at 3:39 PM
By Mark Washburn / September 1, 2017
Comment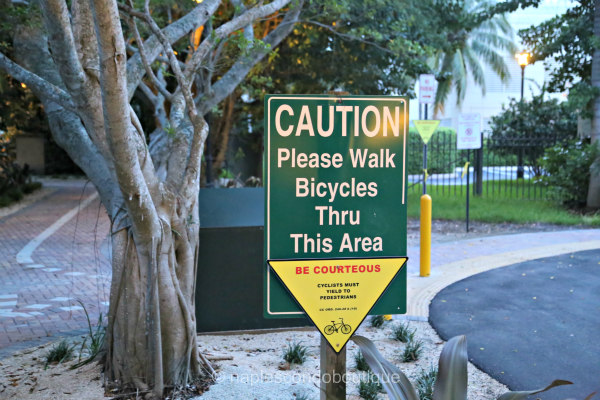 One of the best ways to experience all that Naples has to offer isn't on four wheels, but rather on two. If you really want to see the city's best sites and natural attractions, biking is the way to go.

From Gulf Shore Boulevard to Gordon Pass, biking is a carefree way to explore the city. From biking past the area's generously sized homes to hitting the beach, the experience is individually yours when you choose to see it from the seat of a bicycle.

Once you get to the white sand beach you don't even have to worry about parking your car. This provides the perfect opportunity to stop and cool off with a swim or do some beachcombing along the shore.

To catch a fantastic sunset or spot dolphins, bike over to Naples Pier. Just west of there be sure to move on to Old Naples, with a historic setting perfect for exploring by bicycle.

Whether you choose Gordon Road or Gulf Shore Boulevard, you'll likely find a smooth road ahead. Gordon Road offers a marked bike lane, plus there's not much traffic either. In fact, at 14-square miles, the city contains about 30 miles worth of designated bike paths and a number of bicycle-friendly options.

For those in search of a more adventurous ride, you'll find a great biking trail at Bird Rookery Swamp. Free to visit, the 12-mile trail is also ideal for bird and wildlife watching as you pedal through the swamp.

As well, there's also a 3.5-mile bike trail leading through the forests of Collier-Seminole State Park. In addition, Fakahatchee Strand Preserve State Park includes some old rail beds that now serve as scenic mountain biking trails. Head through the prairie or turn the other direction to the lake and boardwalk at the end of your ride.

For those hoping to join up with a group ride, Naples Cyclery sponsors daily rides in the mornings and early evenings. Naples Velo also sponsors its own rides, plus provides information on planned events around the area. Whether you join up with one of the city's local biking clubs or find your own trail, you're sure to enjoy bicycling through the beauty of Naples.