Where To Bike In Naples
Posted by Mark Washburn on Monday, October 13, 2014 at 3:35 PM
By Mark Washburn / October 13, 2014
Comment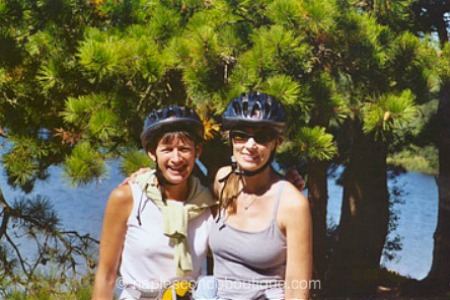 With sunny skies 365 days of the year, bicycling is a terrific way to enjoy and explore Naples. Not only is Naples a bike and pedestrian friendly city with over 30 miles of bike paths and friendly roads, bicycling is an activity for every body type, age, and fitness level whether for recreation, fitness or commuting. In fact, Naples is a town with a very active bicycling community.
A favorite bike route around town is to ride south from Pelican Bay to the Naples Pier, and for the hearty travelers through the neighborhood of Port Royal. You will pass through water views of several bays and the Gulf of Mexico, elegant homes and tropical landscaping. One of the most popular bike shops in Naples is Naples Cyclery located in the Pavilion Shopping Center on Vanderbilt Beach Road. It offers rental bikes, services all brands of bikes and sells a range of bikes from kids' bikes to beach cruisers to recreational bikes to performance bikes. Naples Cyclery also offers a calendar of daily bike events from group rides, to race training to easy levels of fitness rides that meet in spots around Naples and cycle together.
For full-time and seasonal residents and tourists, Naples Velo is the oldest bicycle club in the area with a few hundred members who enjoy a range of levels---from a leisure traveler on beach cruiser bikes to racing on a local, state and national level, Naples Velo also hosts a number of organized group rides where you can meet other people who share your same interest. The advocacy group, Naples Pathways Coalition, is an organization with a central mission to bring awareness to the community and support more integrated bike paths, sidewalks and pathways. You can volunteer with local citizens and meet neighbors from the Naples community to promote safe pathways.