The Vineyards Turns 30 This Month
Posted by Mark Washburn on Monday, February 26, 2018 at 5:36 PM
By Mark Washburn / February 26, 2018
Comment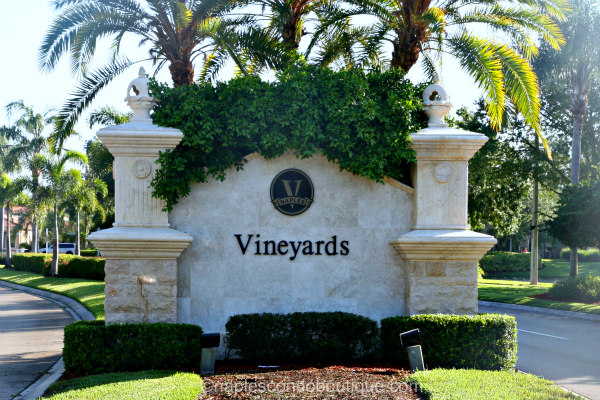 Now one of the area's largest country clubs, the
Vineyards
barely resembles its more humble beginnings. Two brothers, co-founders of a produce company, originally purchased the property in the 1960s for farmland, but that was not the end of the story.
Following the sale, the 2,000 acres of land quickly appreciated in price, leading the owners to their next great adventure: an upscale country club and residential development. Along with adding in two championship golf courses, they provided a massive clubhouse and commercial space.
Now turning 30 years old, the Vineyards Country Club is said to be one of the finest clubs in the Naples area. Continually held to high standards, the club's undergone multiple renovations since it first opened three decades ago.
Most recently, last spring the club announced the addition of a new Wellness Center & Spa, with construction expected to be finished by this coming summer. It will include new fitness equipment, fitness studios and classes, a heated exercise pool, plus a café and spa. The existing wellness facility, meanwhile, will be used to expand the property's pub with indoor and outdoor space.
In addition, the club's recently added three new pickleball courts, while the property already includes a dozen Har-Tru tennis courts and a pro shop. As well, the club supplies a heated swimming pool.
Challenging to those of all abilities, the dual golf courses still delight members too. At the same time, the Vineyards Country Club is also well respected for its dining choices, with both formal and casual options. This is in addition to the hundreds of planned social activities and events offered up to members each year.
As well, the property additionally now contains dozens of gated communities and close to 2,900 homes. Three decades in the making, the
Vineyards
continues to offer its members an appealing array of choices, all within the boundaries of one spectacular location.