Transformation in East Naples
Posted by Mark Washburn on Wednesday, December 16, 2020 at 3:42 PM
By Mark Washburn / December 16, 2020
Comment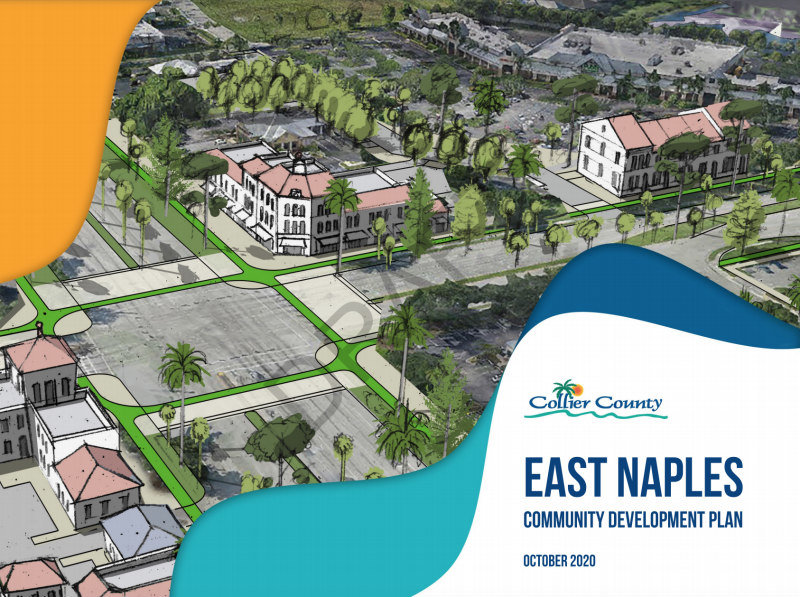 A new development plan aims to transform East Naples from fast-food restaurants, warehouses and gas stations into walkable neighborhoods, new dining options and green space. Collier County commissioners recently voted to accept and begin implementing the East Naples Community Development Plan.
Local leaders, residents and consultants put together the plan to come up with new ways to entice businesses to open up in the area. The idea is to bring more non-residential development to the area by pairing sought-after commercial development with mixed-use development.
In particular, development in the Gateway Triangle is seen as a way of further stimulating future redevelopment along US 41, east of Fifth Avenue South. One new project is already in process.
Developers recently closed on land for a new mixed-use, high-rise property in the Bayshore/Gateway Triangle redevelopment area. After years of planning, the five-acre property could soon transform the area with up to three towers, each of which is expected to be about 15 stories tall.
The entire Metropolitan Naples development would be a mix of retail, residential and entertainment offerings. While zoning allows for hundreds of residential units and more than 200 hotel rooms, reports suggest the plan could be modified depending on the current market situation.
The development could also bring up to 200,000 square feet of commercial space, including bars, coffee shops, restaurants and even a movie theater. Plans call for restaurants and retail on the ground floor of each building, and some parking garages.
It's possible the first tower may offer some upscale restaurants and luxury rental apartments. It's also possible that one of the other towers will eventually be developed into a luxury residential tower itself.
Site work and demolition on existing buildings in the area could begin sometime early next year. It will likely be next fall before actual construction begins.