Tigertail Beach - Marco Island's Pride and Joy
Posted by Mark Washburn on Wednesday, December 2, 2020 at 3:08 PM
By Mark Washburn / December 2, 2020
Comment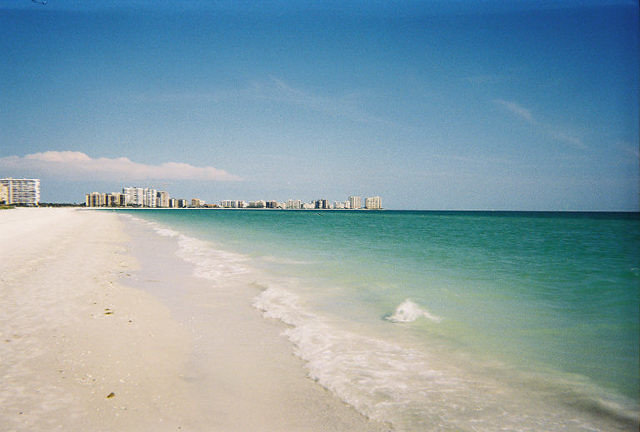 Photo: Kbondy Twin
As the pride and joy of Marco Island, Tigertail Beach is an extremely popular spot for kayaking, paddle boarding and other watersports. Located on the island's northern end, Tigertail is an exquisite beach that's not overrun with development.
As one of the region's "newer" beaches, Tigertail is perhaps best known to locals. Just 15 years ago, Tigertail Beach was still an offshore sandbar. That all changed thanks to hurricane force winds.
The beach is considered "wild" by some standards, as it sits in a more remote section. The fastest way to reach Tigertail Beach requires wading across a shallow lagoon.
Any development ends here, and three miles of white sand beach become visible. Tigertail Beach is a popular spot for birding, and its common to see bald eagles and osprey in the area. It's also a likely place to catch dolphins swimming out in the water.
Visitors can rent things like kayaks and paddleboards close to the beach, plus there's a small snack bar at its entrance. You'll also find a butterfly garden in the area, space for sand volleyball and even a local playground.
There aren't any condos or homes right on Tigertail Beach, but there are plenty of nearby homes that are just a stroll away from the beach. This also serves up the opportunity for prime fishing and access to the Gulf.
Boaters are known to head just north of Tigertail to Keewaydin Island on the weekends. While there are sometimes some non-waterfront lots sold in the Tigertail area, they are generally still pricey.
Not only is Tigertail coveted for its Gulf access and its sandy, pristine beach, but it's also a prized location because it's close to several other local amenities. Homes in the Tigertail area sit reasonably close to area conveniences, like restaurants and grocery stores.