The Story Behind Beloved Naples Landmarks
Posted by Mark Washburn on Thursday, March 24, 2022 at 5:14 PM
By Mark Washburn / March 24, 2022
Comment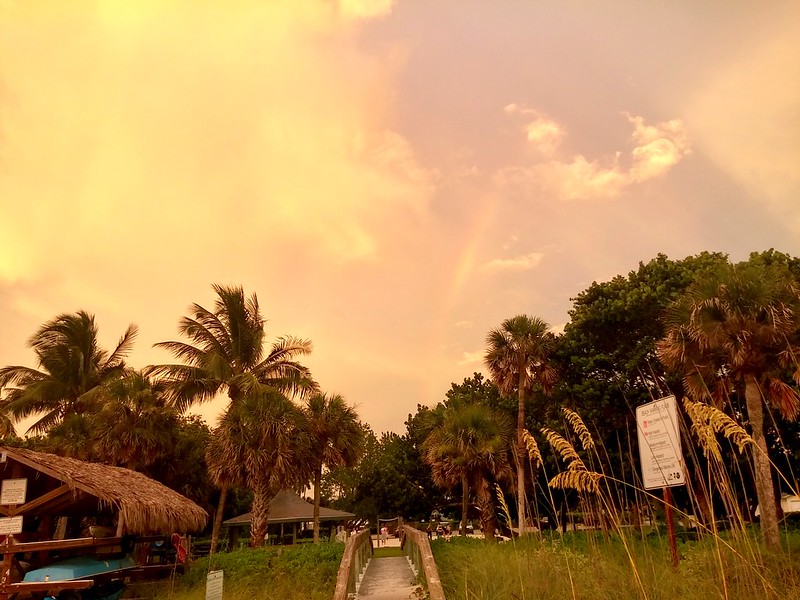 Photo: h2kyaks
Naples is full of history, including the history behind some of the city's most beloved landmarks.
Sugden Community Theater/Sugden Regional Park
Sugden Community Theater and Sugden Regional Park credit the generosity of Dr Herbert and Margaret Sugden. The philanthropists gave the first $1 million to Naples Players theater group. They also donated money to the Collier County Public Library and to Florida Gulf Coast University, which has a welcome center honoring the Sugden name.
Lowdermilk Park
Popular Lowdermilk Park in Naples is named after Fred Lowdermilk, the first city manager of Naples. The park is located in the Coquina Sands neighborhood of Naples and was dedicated and opened to the public in the early 1960s.
Cambier Park
A park in Downtown Naples is tied to William Cambier. He was a town engineer in the early 1920s and dreamed of bringing a park to the area. Cambier Park was first opened to the public around the mid-century mark.
The von Liebig Art Center
The von Liebig Art Center gets its name from local philanthropists with ties to the Naples area. The couple provided the leading private funding gift to make the community arts center reality.
Gulfshore Playhouse
The new site of one of the city's most famous landmarks isn't even open yet, but it's already attracting a lot of attention. The new Gulfshore Playhouse is currently under construction near the corner of Goodlette-Frank Road and 1st Avenue South. A $10 million gift helped kickstart the project, moving the not-for-profit theater to a brand-new building and new location in Naples.
Radio Road
It may not be a traditional landmark, but Radio Road is connected to the city's very first radio station. The transmission towers for WNOG radio sat off Radio Road for nearly three decades.
Wiggins Pass Road
Another local road is named after a man called Joe Wiggins. He was an early homesteader and once operated a trading post. The Wiggins name is also attached to a nearby state park and waterway.
Search Naples Featured Communities