The Ritz Gets Ritzier
Posted by Mark Washburn on Monday, March 29, 2021 at 2:29 PM
By Mark Washburn / March 29, 2021
Comment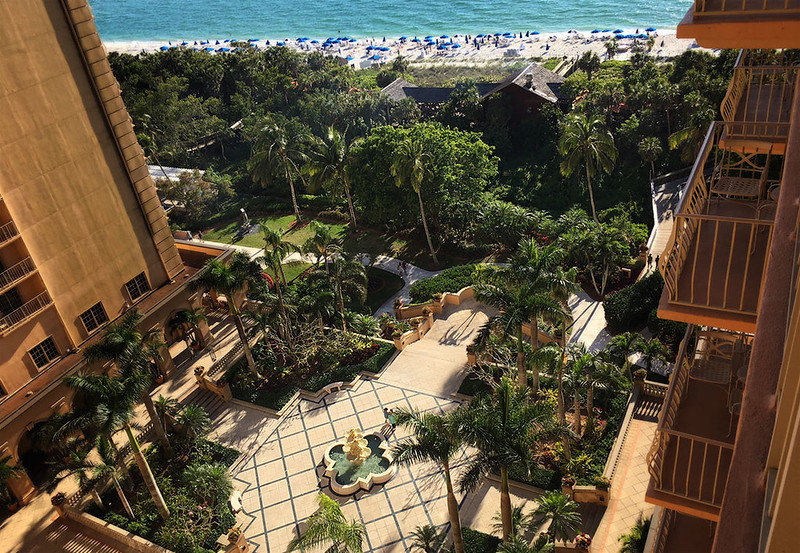 Photo: romanlilly
The celebrated Ritz-Carlton, Naples is about to get ritzier. The beachfront resort is in for some major upgrades, including an expansion.
Crews plan to start the project this May and finish by late 2022. Plans call for more than 90 revamped luxury suites. Nearly 60 of them will be newly built, while the remaining units are existing rooms that will be renovated.
When finished, the resort will offer more than 470 rooms and suites, all of which will have been freshened up in some way. The plan includes making the guest rooms more spacious and offering more stylish bathrooms.
The resort is also creating a new club lounge, plus improving its pools, its lobby, and its event space and meeting space. In addition, future guests will see a redesign of the resort's sushi restaurant and outdoor terrace.
They'll also see poolside cabanas. While some hotel companies are still recovering from fallout of the ongoing pandemic, owners of The Ritz-Carlton, Naples saw this as the perfect time to make renovations and improve the property for the future.
While it's not the first time the property's been renovated over the years, it is considered one of the more substantial projects. The last time the Vanderbilt Beach resort had a renovation was in mid 2018, but the last major renovation was several years prior to that.
A few years ago, crews upgraded the spa, improved the resort's beachfront bar and restaurant and restored the property's façade. The Ritz-Carlton, Naples is 35-years old, which makes it one of the company's oldest properties. It's been a part of North Naples for decades and has likely helped spur some of the other businesses and development in the area today.
Similarly, The Ritz-Carlton Golf Resort in Naples is wrapping up its own renovation. That project included adding an event lawn, waterpark and swimming pool.