The Making of Port Royal
Posted by Mark Washburn on Wednesday, April 14, 2021 at 3:23 PM
By Mark Washburn / April 14, 2021
Comment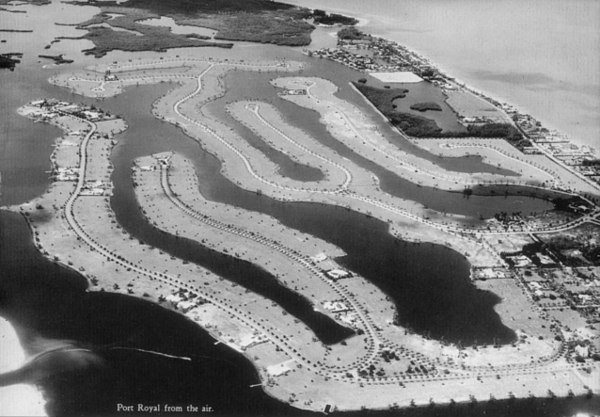 Photo: Naples News
Now home to multi-million-dollar lots and ultra-luxurious estates, Port Royal sets the standard for upscale living in Naples. While the area once looked very different than it does today, it wasn't long before an eager developer conceived plans to construct a grand new community.
A former advertising exec first came up with plans for the neighborhood well more than a half-century ago. He designed it as a getaway for the wealthy and named it after a Jamaican port city.
Crews used the dredge-and-fill method to turn former marshland into land that could be used to build the impressive new neighborhood. The developer planned to market the homes toward wealthy buyers, with homes designs of around 2,500 to 3,000 square feet.
Some of the earliest residents were personally interviewed and hand-picked by the developer. It was up to his discretion who fit the mold of a Port Royal resident. They had to be admitted into the country club before they could even purchase a home in the neighborhood.
The developer brought in an architect and together they planned for every home in the new neighborhood to have waterfront access. This was possible because Port Royal already feels a bit like living on an island.
They also planned out lushly landscaped and winding neighborhood streets. In addition, they set strict standards for home construction and design, ensuring the sophisticated new neighborhood they envisioned would indeed become reality.
Around the late 1950s, the developer financed construction of the swanky Port Royal Beach Club. By the early 1970s, around 250 homes stood in the neighborhood.
Home prices soon began inching up, and by the mid 1980s the first $1 million sale was recorded in Port Royal. That's no longer even the norm, as some of the original modest homes of Port Royal have since been replaced by generously sized mansions with incredible views.