The Legacy of The Naples Company
Posted by Mark Washburn on Wednesday, September 15, 2021 at 11:01 AM
By Mark Washburn / September 15, 2021
Comment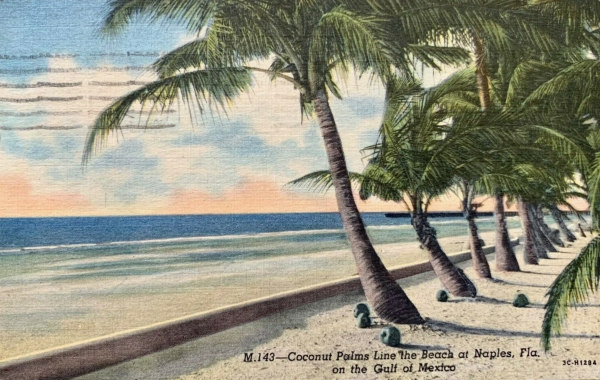 It may be a decent-sized city and popular tourist destination today, but the City of Naples actually began well more than a century ago. That's when some first began seeing the potential for Naples as a winter retreat.
Originally eyed as a prime fishing and hunting location, it wasn't long before word got out about Naples, and others began the quest for something new. Originally founded in the late 1800s, the purpose of the Naples Town Improvement Company was to drive more visitors to the region.
Company leaders saw Naples as the perfect location to make a winter retreat. They purchased around 3,700-acres between Naples Bay and the Gulf of Mexico.
Flash-forward a few years, and developers had already constructed some beach homes, a pier, a hotel and a general store. Because the location was still relatively difficult to reach, however, investors began losing money.
It wasn't long before the Naples Town Improvement Company was sold at auction for $50,000. For years, the area remained much the same.
That's until another land developer came into the picture in the early 1900s. He bought up the existing property and continued to develop Naples. During this time, electricity came to town, as did the railway.
The Tamiami Trail was also completed, which was a major catalyst in opening up Naples and other parts of Southwest Florida to countless new visitors. New businesses came in and roads were paved.
A big population boom came about around the mid-century mark with the addition of the U.S. Army Air Field. Following the war, many of the same veterans who were once assigned to the base began building businesses and purchasing homes in the Naples area. The area continued to grow in the following years, eventually turning into the popular tourist destination and city we know today.