The Hoffmanns are Shaping Old Naples
Posted by Mark Washburn on Friday, November 22, 2019 at 2:39 PM
By Mark Washburn / November 22, 2019
Comment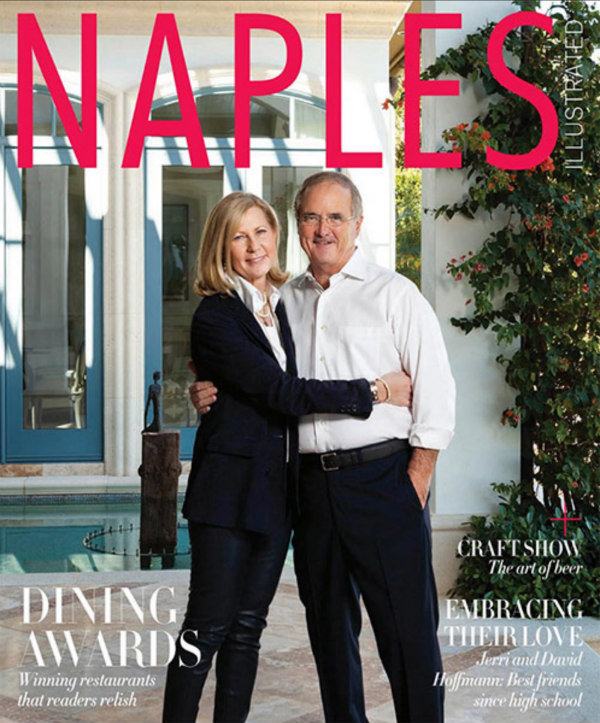 Old Naples is in the midst of change, thanks in large part to one visionary family. After vacationing in Naples in the past, David and Jerri Hoffmann decided to move to the city a few years ago.
Since then they've made a major investment in the area. Their company is now the city's largest commercial property owner and landlord. Local leaders credit them for driving more and more people to the downtown area.
The family holds a majority ownership in Fifth Avenue South and Third Street South commercial real estate. They also recently acquired Hertz Arena and the Florida Everblades, and they're not finished yet.
The Hoffmanns say they want to create a unified hospitality environment, with the goal of turning Southwest Florida into a virtual "Disneyland for adults". They're already on their way to accomplishing just that.
They've purchased a number of businesses in the hospitality field, including cruise ships, a marina, a trolley company, a Segway company, restaurants, and a company dealing with excursions to the Everglades. They've headquartered many of these new companies in a building they own on Fifth Avenue.
The Hoffmanns claim to have already invested around $500 million in Southwest Florida, and they expect that number to grow even higher. They say they choose their investments wisely so that people who enjoy one of their businesses can easily enjoy the next.
To make their investments even more enticing they added art sculptures outside, and even purchased a free valet service to help improve parking in Downtown Naples. In just two years they've grown their employees in Southwest Florida from just a handful to well over 1,000.
If all goes as planned, that number could likely double in the near future. The Hoffmann family also owns a majority stake in some downtown shopping districts in Colorado and Illinois