The History of Tin City
Posted by Mark Washburn on Wednesday, April 22, 2020 at 1:21 PM
By Mark Washburn / April 22, 2020
Comment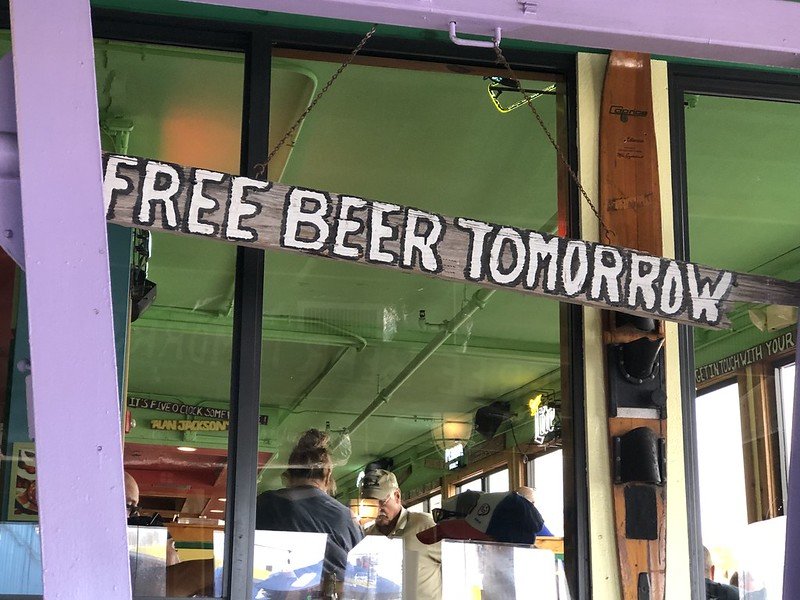 Photo: Todd Van Hoosear
With dozens of unique shops, waterfront dining and water-based activities, Tin City is an ideal spot for locals and visitors alike in Naples. While it's a fun place to visit these days, it's hard to believe Tin City once served a very different role in Naples.
This part of the waterfront was originally settled by pioneers in the 1800s. Tourists, investors and snowbirds eventually followed. By the 1920s, the original Tin City began greeting its visitors, with a unique location right alongside the Gordon River.
The descriptive name "Tin City" comes from the buildings and their tin roofs. The rustic buildings were used at that time as a busy center for oyster processing, clam shelling and boat building. They also served as home to a local fishing fleet.
A half-century later, the buildings were turned into the Old Maritime Marketplace. Full of charm, these shops and restaurants marked the first venture into the Tin City marketplace we see today.
You'll now find an eclectic mix of shops and businesses in Tin City. It's the place to go to find unique jewelry, gifts, crafts and antiques. You'll also find some clothing shops in Tin City, some beach shops, and much, much more in the marketplace.
Once you've completed your shopping, the waterfront is also a good spot to book a fishing trip, a cruise or jump on a Jet-Ski and get out on the water. Once you've worked up an appetite, you can grab some fresh seafood at the local crab shack or grab a cocktail during a night out with friends.
No matter whether you're looking to do some shopping, grab a bite to eat, or get out on the water, historic Tin City is a fun place for visitors and locals to go and explore in the Naples area.