The Enduring Legacy of Barron Collier in SW Florida
Posted by Mark Washburn on Thursday, May 4, 2023 at 2:10:28 PM
By Mark Washburn / May 4, 2023
Comment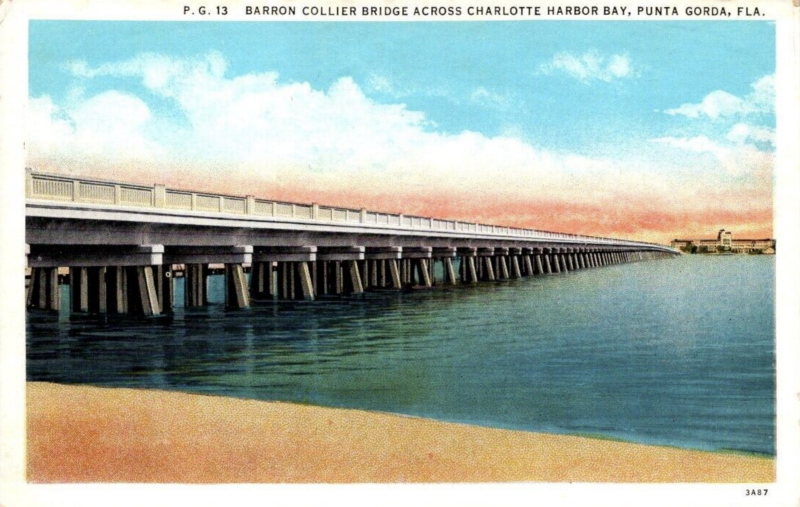 You'll likely recognize his name even today, evidence of the enduring legacy of a man with strong ties to Southwest Florida. A self-made millionaire, Barron Collier made his fortune in advertising, followed up by street lighting, and other interests.
Amid his travels, Collier eventually came to Useppa Island, which he purchased, plus he also traveled to Marco Island, and the Everglades. It was around this time that many cities in Florida were still in their early years, but Barron Collier recognized the need to connect different parts of the state, while at the same time, he sought to benefit his own interests.
Specifically, he saw a challenge in completing the construction of the Tamiami Trail project. The idea was to put down hundreds of miles of roadway to connect Tampa to Miami, running from State Road 60 to US 1.
While the roadway was already in the plans, Collier's involvement came about after he bought up more than a million acres in Southern Florida. This made him the largest landowner in the entire state, and he was undeniably wealthy.
He used this as leverage to propose funding the future of the Tamiami Trail project. That plan, however, came with some controversial demands.
Regardless, Collier's proposal to fund the east-west section of the roadway eventually pushed forward, and the Florida legislature rewarded him by attaching his name to one of the state's newest counties. Land to form what we now call Collier County came from the southern section of what was then Lee County.
As for the roadway, it proved to be a difficult task, as constructing a road through the Everglades wasn't exactly easy. However, by the late 1920s, the highway was complete.
The new road led from Tampa to Miami, passing through such cities and towns as Bradenton and Sarasota, Fort Myers, Bonita Springs, and Naples along the way. While Barron Collier died in the late 1930s, he's credited as playing a major role in the development of Southwest Florida as we know it. Today, his legacy lives on, as he's credited as one of the region's founding fathers.
Search Naples By Developer