The Dawn of East Naples
Posted by Mark Washburn on Wednesday, July 14, 2021 at 11:21 PM
By Mark Washburn / July 14, 2021
Comment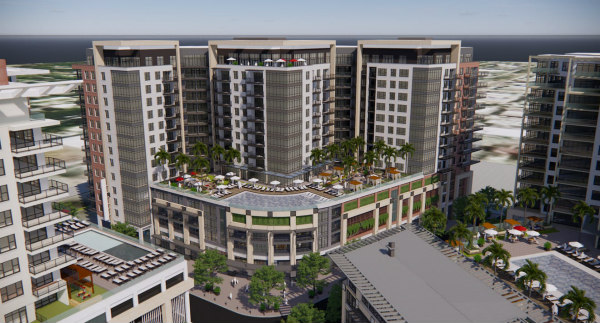 The dawn of East Naples is closer than ever as two developers aim to break ground soon on projects that could finally generate a new, brighter future for Bayshore. This long neglected community has tried for years to redevelop itself.
Located only about a mile away from the upscale offerings of Fifth Avenue South, Bayshore has long been in need of something new. County leaders have tried to lure in new development before, but with two new projects on the horizon, Bayshore's future looks brighter than ever.
One of those projects is a $250 million complex of shops, restaurants and condos. It's hoped the trio of towers called Metropolitan Naples will eventually bring in even more new upscale redevelopment to East Naples, while also increasing property values.
The new project sits in a location that's been looked at before. In fact, several development plans in East Naples never became reality at all.
This time, however, the county has already offered the developers of Metropolitan Naples millions in property tax rebates in hopes of their project spurring even more investment in East Naples.
The other proposed new development for the area is a nearby $100 million project consisting of luxury condos, a hotel, a restaurant and shops. The developer of that project is also asking county leaders for incentives to complete his vision.
More than two decades ago the Community Redevelopment Agency kicked off, hoping to attract new businesses and investors to East Naples. The CRA takes in millions in property taxes for redevelopment purposes.
While the CRA is scheduled to expire in 2030, it could be extended in hopes of managing new development in the future. In the past, tax dollars have been successful in helping to make infrastructure improvements and to fix flooding issues in the area.
Area leaders admit there's more work that needs to be done in the community, even with the addition of new businesses and homes. Hundreds of new homes are already planned, as are hundreds of new apartments.