The Best Places to Watch the Sunset in Naples
Posted by Mark Washburn on Thursday, July 28, 2022 at 3:54 PM
By Mark Washburn / July 28, 2022
Comment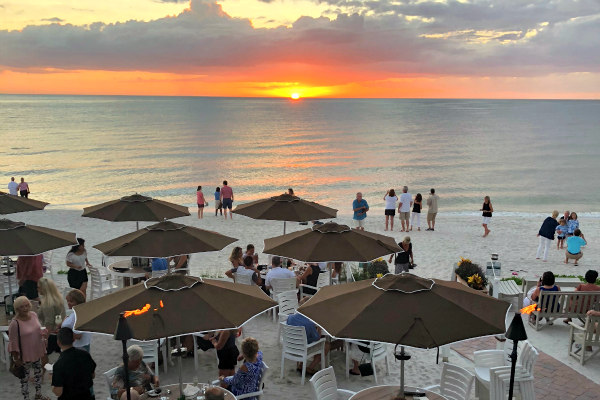 Naples is, no doubt, a great city to catch a sunset, but if you really want to do it right, you'll probably want to head to one of the best locations in the city before the sun starts setting at the end of the day.
Naples Pier
One of them is Naples Pier. The 1,000-foot-long pier is a fantastic location to watch a sunset, cast a line or simply go for a stroll. It's free to take a walk out on the pier, plus the location is also within walking distance of some of the restaurants and shops of Downtown Naples. When you go, be sure to get their early, as the pier does seem to attract a crowd, especially around sunset.
Waterfront dining
You can also catch a magical sunset while dining on the waterfront. BALEEN Naples is part of LaPlaya Beach & Golf Resort and has its own tiered terrace, plus the option for private beach dining. A few blocks away is The Turtle Club. The restaurant offers some tables right on the sand too, so you can watch the sun go down while also dining on a great meal.
Vanderbilt Beach
Located in North Naples, Vanderbilt Beach is another good choice. The stunning setting becomes even more beautiful when the sun begins to set over the sand and water. Of course, it's also a great location to soak up some rays earlier in the day.
Sunset cruise
You may also want to try heading out on the water. There are sunset cruises that allow you to take in the views in spectacular fashion. This includes a nightly sunset cruise on a large Catamaran.
Oceanfront resorts
If you want a more private setting, you'll want to book a stay at one of the city's oceanfront resorts. Some of the best sunsets are possible from the Edgewater Beach Hotel, LaPlaya Beach & Golf Resort, and the Naples Grande Beach Resort.