Tear Downs Transforming Naples Park
Posted by Mark Washburn on Wednesday, March 29, 2017 at 8:30 AM
By Mark Washburn / March 29, 2017
Comment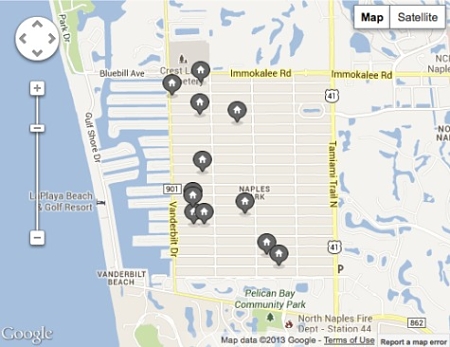 From 1950s and 1960s-style bungalows to massive, new construction homes, tear-downs continue to transform Naples Park, the oldest neighborhood in North Naples. Once built-up to accommodate the blue-collar community it served, the area is under a transformation, with increasing land costs boosting the profitability of tearing down the older homes and starting over again.

Vacant lots are rare to find in some parts of Naples too, with sometimes the best solution being to tear down an existing home when searching for a desirable location. That has many buyers searching for older homes, not to renovate but to tear down and start from scratch. While not all of the homes are all that old, buyers often seek out properties in this community and others for their location, not the attributes of the existing home.

While the lots were once considered affordable in comparison to other communities, they now command increasing prices. Demolition costs, in comparison, are generally low, while demand for constructing new homes on the properties is high.

In deciding to go with a tear down over renovation, some point to the problems encountered with renovating older homes, especially in this part of Florida. According to state building codes, homes that sit in a flood plain are limited in their renovation value, and have to work within limits imposed by local permitting agencies. There are also FEMA requirements to consider.

With those considerations erased, Naples Park tear-downs offer attributes that you won't find in other communities. There are no homeowner's association fees to worry about and no restrictions on rentals. In addition, homes west of 41 are considered great investments. Currently, you'll find older, single-family homes priced from $300,000, and newer construction often topping $1 million.

Just a short walk from Vanderbilt Beach and across from Mercato, the ideal location makes it easy to sample new restaurants, cafes, boutiques and nightclubs. Meanwhile, area grocery stores are simply a short drive away living in Naples Park.
New Naples Park Homes For Sale