Regatta Continues to be One of the Best Kept Secrets in Naples
Posted by Mark Washburn on Tuesday, April 18, 2023 at 2:27:54 PM
By Mark Washburn / April 18, 2023
Comment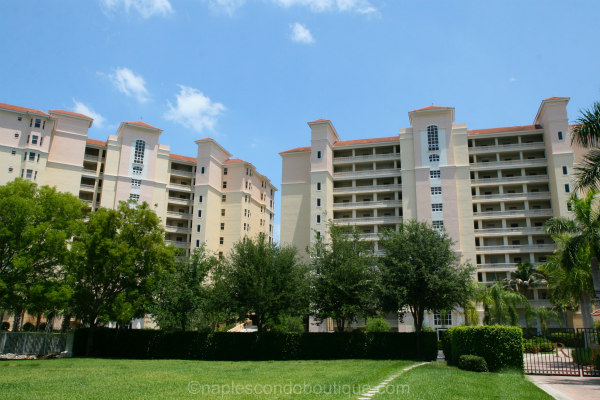 Amid its prime location and luxurious residential options, Regatta continues to be one of the best kept secrets in Naples. This premiere development consists of five residential buildings, each of which houses dozens of condos in North Naples.
Building one at Regatta is a 12-story tower with 80 residential units. It also includes around a dozen garages and cabanas, as well. Tower two, meanwhile, is another 12-story tower with a dozen or so cabanas and garages, in addition to 60 residential units.
Building three contains 20 residential units, as does building four. The fifth building at Regatta makes space for 25 residential units. These three buildings encircle a resort-style swimming pool and waterfall. There is also some covered parking on the first floor of each of these three buildings at Regatta.
You'll find more than 50 floating boat docks on Vanderbilt Bay. They are part of the Regatta at Vanderbilt Beach Dock Association, which not only offers some Gulf access, but also sits conveniently close to the buildings of Regatta. The docks and cabanas at Regatta are privately owned.
The Regatta community additionally provides some swimming pools, a spa and hot tub, plus a clubhouse with a weight room and exercise room. The gated development is well landscaped with some space for grilling, too, plus it is also a dog-friendly community. Walkers and cyclists will find plenty of space to get in some outdoor recreation, as a three-mile stretch loops around from Regatta, through Naples Park to the waterfront and the beach, then back to Regatta again.
As for the residential units, they overlook views of Vanderbilt Bay and are within walking distance of Vanderbilt Beach. The spacious units typically include master suites and large, screened-in balconies. Many of the available floorplans at Regatta offer three-bedrooms and at least two-baths.
Search Vanderbilt Beach Developments