Protecting Naples Bay
Posted by Mark Washburn on Wednesday, November 23, 2016 at 7:46 PM
By Mark Washburn / November 23, 2016
Comment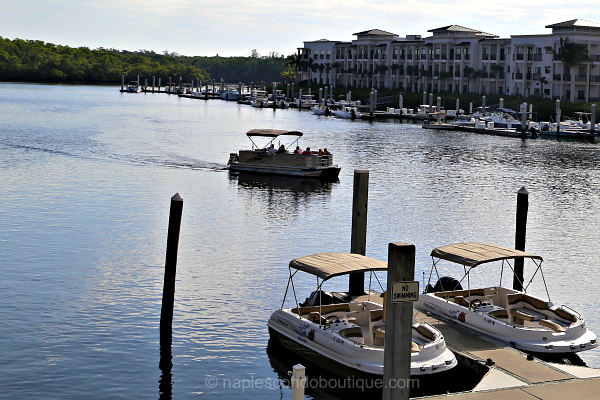 Once protected by its natural surroundings, efforts are now underway to protect Naples Bay from area development, which brought more people to the area but could also have inadvertently impacted the bay. Organizations such as Collier County Waterkeeper are working to ensure area waters are swimmable and fishable well into the future, while a detailed 20-year plan provides specific areas that need help now, and describes how to accomplish the restoration and protection of Naples Bay for years to come.

It's estimated that the Bay's watershed drained only about 10 square miles years ago, but now it's about 120 square miles. Freshwater from the Golden Gate Canal is pumped at a rate of 200 million gallons per day into the Bay, something that could forever change the area if something isn't done about it. There's also the problem with storm-water runoff coming from all of the new development.

Not only has the City of Naples been studying what to do about the problem, but is already efforting improvements to the Bay's water quality, thereby increasing the amount and quality of things like oysters, sea grass and mangroves at home within and alongside the bay.

The plans are two-fold, involving both ecologic and economic reasons. Preserving the bay will help clean up the water, making it better for boaters and fishermen. At the same time, this could also impact tourism, as an attractive Naples Bay means potentially more people visiting the region and boosting the outdoor recreational opportunities it provides.

The plan involves diverting freshwater away from the Bay, then storing it for irrigation needs later on. Eventually, the idea is to reduce drainage and restore native wildlife, dredging city lakes while making the Bay more swimmable and fishable with its improved water quality.

The goal in 20 years is to have clearer water in the Bay, visible sea grass and a shoreline of low-lying mangroves. It's also hoped that by this time Naples Bay will become a shining example of possibility for other areas, as it draws in visitors eager to see just how much progress has been made in protecting the treasure of the Bay.