Preserving Old Naples History
Posted by Mark Washburn on Monday, October 9, 2017 at 9:03 AM
By Mark Washburn / October 9, 2017
Comment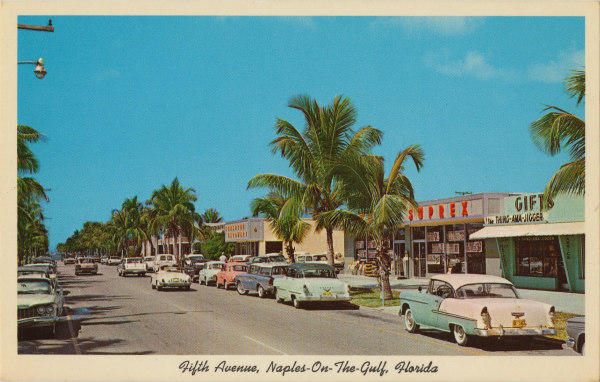 As Naples moves ahead toward the future with new development, some within the community are working to ensure that history is preserved for years, and potentially even generations to come. Several groups play a part in the effort, with the goal of maintaining the historic charm of Old Naples.

The Naples Historical Society is one such group that's working to preserve some of the city's historic buildings. The group works out of a more than 100-year-old cottage and now wants some help from the state in protecting similar properties.

That's the thought process behind a Naples historic preservation program, aimed at safeguarding some of the city's historic structures. Preservationists want the city to have a say before designated historic properties undergo alteration or restoration. Most of that effort would go into protecting a number of old cottages in the downtown area.

In many cases the land is worth a great deal of money, leading some owners to decide to tear down the old properties and start from new. Right now, historic preservation is only voluntary in Naples.

While the goal would be preserving the original design, there could still be new construction. In this case it would mean that the new design mimics the historic character of the original structure. That was the goal when voluntary restoration began on the Olde Naples Building. The owners worked for years to research the property and begin the meticulous process of restoring the property to its early 1920s character.

In addition, groups such as the Old Naples Association aim to help promote the "Preserving Naples' plan voted in by city councilors a decade ago, with visions of preserving the past while moving toward the future. The ONA typically gets involved in things such as city growth and planning, air traffic, plus noise and safety, with the idea of enhancing the area's quality of life, while preserving the character and charm of Old Naples.

When it comes to Naples, new development is just one part of the equation. There are also quite a few invested in maintaining and preserving the history of Old Naples.