Port Royal's Colorful Pirate Origins
Posted by Mark Washburn on Wednesday, June 1, 2022 at 3:59 PM
By Mark Washburn / June 1, 2022
Comment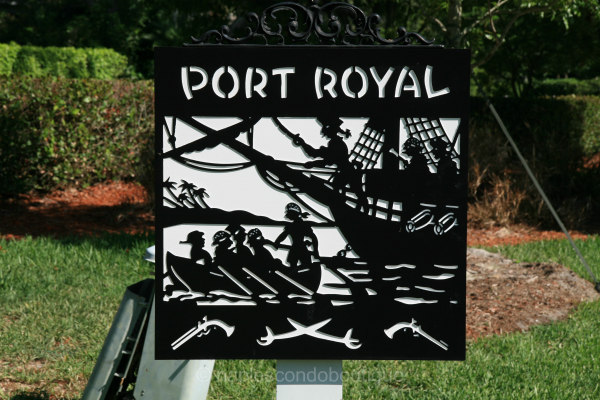 With its stunning bayfront mansions and beautiful beach homes, it's hard to imagine Port Royal has ever been anything but what it is today. Surprisingly, this celebrated Naples community has some pretty colorful pirate origins.
Look closely at some of the street signs in the neighborhood and you'll see names like Buccaneers Roost, Rum Row, Gin Lane, and Galleon Drive. The neighborhood, itself, takes its name from a Jamaican city that was once famously overrun with smugglers and pirates.
The name Port Royal came from a former advertising exec named John Sample. He first came to Naples from Chicago in the late 1930s.
Sample chose an area on the south side of Naples which was mostly mangroves and swampland at the time. Over the next decade or so he purchased about two square miles of land.
He then began developing the land and called it Port Royal. In the beginning lots started at around $7,500 and spec homes were priced started at around $22,000.
Within about a decade, prices had doubled. Today, just a lot in Port Royal can easily be priced in the multi-million-dollar range.
John Sample didn't just allow anyone to move to Port Royal in the early years. In fact, he was known to turn prospective buyers down just because he didn't like them.
When the Port Royal Club opened, you had to be a member of the club to buy property in Port Royal. There were only two people on the membership committee, which included John Sample and his wife.
The requirement for home ownership later changed to soliciting recommendations from existing residents of Port Royal. The strict policy stayed in place through the mid 1970s.
As for the homes and lots of Port Royal, only a select number of architects were allowed in, and the homes all had to be more conservative in style. Sample wanted homes about 3,000 square feet in size, a far cry from some of the grand estates the area is known for today.
Featured Waterfront Communities...