Port Royal is Most Expensive Neighborhood in America
Posted by Mark Washburn on Thursday, December 20, 2018 at 7:38 PM
By Mark Washburn / December 20, 2018
Comment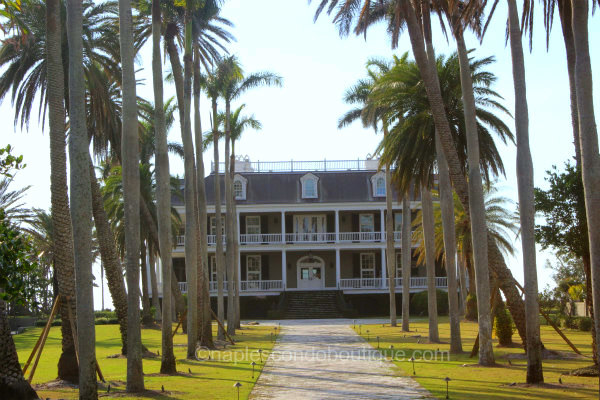 If money is no object, you'll want to take another look at Port Royal. This prestigious Naples community not only comes with a spectacular waterfront setting, but the neighborhood itself comes with a hefty price tag.
Its tops when it comes to some of the most expensive neighborhoods in the nation. Home to ultra-luxury homes and properties, Port Royal offers up exclusivity at the height of an upscale lifestyle.
The Robb Report journal considers itself in-the-know when it comes to the luxury market, and based on its sources puts Port Royal at the very top of its pricey neighborhood list, edging out such luxury contenders as Silicon Valley and Aspen. The Robb Report looked at median home price data from a number of real estate companies, and then compared price points in the nation's highest-ranking markets.
Its research finds that that most lots in Port Royal offer deep-water, Gulf access, attracting the likes of celebrities and top executives. According to the Robb Report, a four-bedroom, four-bath home on the waterfront can easily set you back more than $8.5 million in Port Royal.
In the neighborhood, however, multi-million dollar old mansions are making way for much more extravagant estates. Waterfront properties can easily start at around $5 million, while Gulf-front estates often start at $13 million, and they only go up from there.
This past summer a more than 9,000 square foot beachfront mansion sold in Port Royal for a record price of more than $48 million. The six-bedroom, nine-bath home previously sold about a decade ago for $40 million.
While some people come for the luxury of a boating lifestyle, others are simply attracted by the fantastic views and the upscale setting. Another draw for homebuyers, of course, is said to be membership at Port Royal Club. Home to tennis, a fitness center and a spa, the club also features a beach, dining and plentiful other luxuries.