Population Drops Within Naples City Limits
Posted by Mark Washburn on Monday, January 20, 2014 at 7:14 PM
By Mark Washburn / January 20, 2014
Comment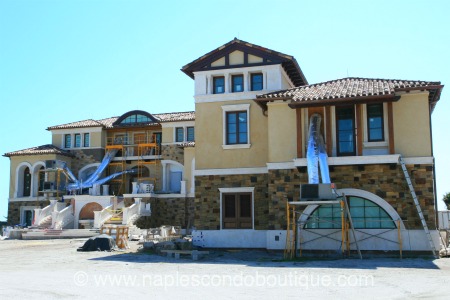 Naples' City population is shrinking. The 11.4% decline from 2000 to 2010 in the city's population is largely due to wealthy out-of-towners buying second homes who maintain a primary residence somewhere else; a shortage of buildable land; an aging wealthy population; and strong demand for luxury vacation rentals or second homes. The city's population now stands at just over 19,500.

The region overall has seen a spike in population in Collier County and Lee County, up 27.9% and 40.3%, respectively. The average home in Naples sold for $1.16 million compared to $355,000 for the rest of the region. Home prices may be out of reach for all but wealthy buyers who purchase second homes here but don't count in the population census since their primary residences are in other cities. According to a Naples real estate agent, new area working residents cannot afford to live in the city of Naples, and neither could many long-time less-affluent residents if they had to purchase their current homes at today's high prices. In 2012, the U.S. Census Bureau shows the city's average household income was $164,461; more than 2,000 residents had an annual income of $200,000 or higher.

Though a few residential communities have been built in the city since 2000 including Aria, Bayfront, Naples Bay Resort and Sancerre, there is very little land left for new development. The character and landscape have changed the nature of housing within the Naples city limits. There have been a significant number of tear downs with larger and more expensive new homes rising on the property. In some cases, McMansions have gone up on two or more lots; single-family homes have been converted into upscale condos or apartments, especially attractive to second homebuyers or renters.