Pelican Bay Park Renovation Delivers New Pickle Ball Courts
Posted by Mark Washburn on Thursday, September 7, 2023 at 7:41:56 AM
By Mark Washburn / September 7, 2023
Comment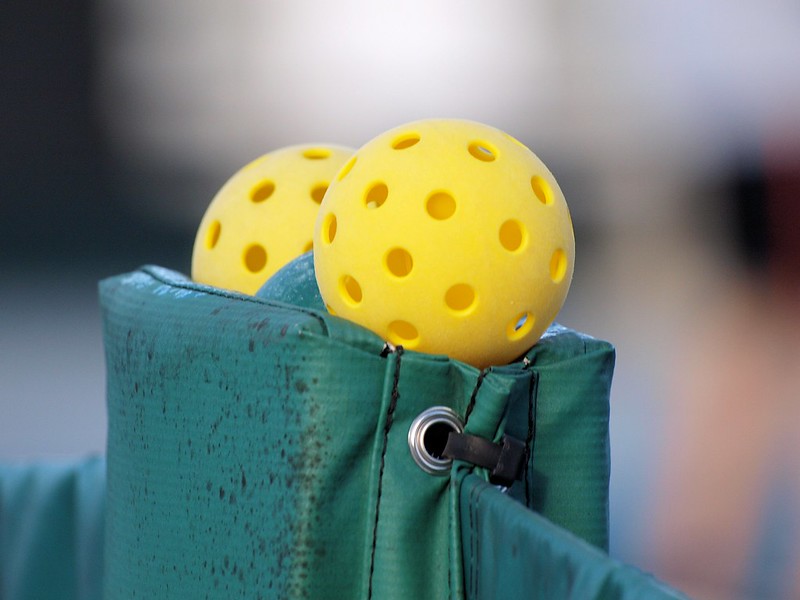 Photo: Darryl Kenyon
A multi-million-dollar renovation project is bringing 20 new pickleball courts to Pelican Bay Community Park. The pickleball courts are just part of a much larger project but will likely be well-utilized in the future.
Pickleball is extremely popular in Southwest Florida right now and across the nation. In fact, it's considered the fastest-growing sport in the country. Until now, pickleball enthusiasts have had to use the park's tennis courts, but that likely won't be necessary when the new courts are finished.
The six-million-dollar renovation project was recently approved by Collier County commissioners as part of an agreement with the Pelican Bay Foundation. The foundation, which serves as the HOA for the nearby Pelican Bay community, is funding the project.
Under the agreement, half of the new pickleball courts will be reserved for Pelican Bay residential use, while the other half will be available to the public for a fee. That fee is expected to be in line with what other Collier County Parks charge.
It's hoped construction will begin in late Spring of 2024, and the courts could be finished by late summer. Along with new pickleball courts, the plan also calls for adding a shaded pavilion for players, plus adding some new clay tennis courts, and revamping the existing ones.
Currently, Pelican Bay Community Park has eight clay tennis courts, four racquetball courts, and two bocce courts. The park also already has a basketball court and playground, a softball field and soccer field, as well as a lake and walking trail system.
The plan additionally calls for extending a parking lot. The Pelican Bay HOA will likely be installing some greenery to help create a sound barrier between the pickleball courts and nearby homes. The park sits on Vanderbilt Beach Road in Naples. Its open daily, with extended hours certain days of the week.
Search Naples Real Estate