Naples Wine Festival 2020
Posted by Mark Washburn on Wednesday, January 8, 2020 at 9:36 AM
By Mark Washburn / January 8, 2020
Comment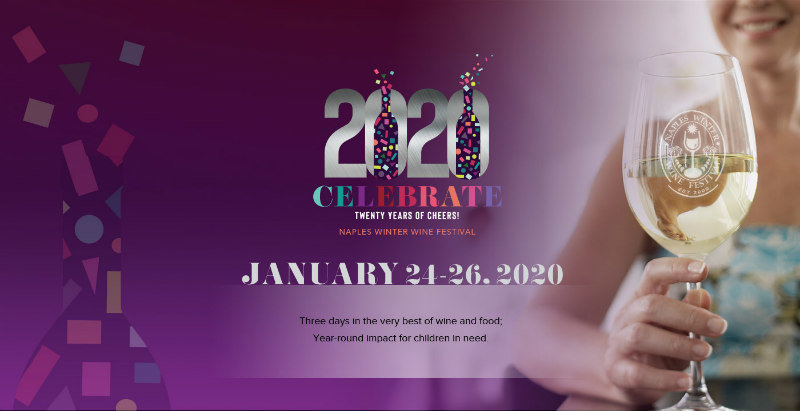 Quickly approaching its 20th anniversary, the Naples Winter Wine Festival is just weeks away from another showing. Described as one of the most prestigious charity wine auctions in the world, the festival brings in world-class wine and food to festival goers in private homes across the Naples area.
The wine festival also includes a highly anticipated live auction featuring exclusive wine and travel experiences. The 2020 festival will offer auction items including a two-week vacation to Australia and Fiji, a private flight to Washington DC, a two-week sailing adventure, wine tastings and a trip to Hawaii.
Also up for auction is a round of golf with the legendary Jack Nicklaus, a trip to New York City, admission to the 2021 PGA Championships, a vacation to New Delhi and a South African adventure. Part of the appeal of attending the event is also the opportunity to indulge in creations by award-winning chefs including chef Emeril Legasse.
In all, 20 all-star celebrity chefs will make a showing during the festival next month, coming from locations all across the United States. In addition, 20 of the world's Master Sommeliers will also be a part of the festival, coming from locations in the United States and Canada. The wineries featured during the upcoming 2020 festival represent six different countries and four continents, including California, Oregon, Italy, Argentina, France, Spain and Australia.
Not only are planners gearing up for a milestone anniversary, but the possibility of raising millions for local at-risk and underprivileged children. The festival benefits the Naples Children & Education Foundation, which helps award grants to dozens of non-profits in Collier County.
Last year's festival raised close to $16 million in the live auction. Over the past 20 years that amount has topped $191 million. The 2020 festival is planned for January 24-26 at the Ritz-Carlton Golf Resort in Naples.