Naples Players Announce $15M Revitalization
Posted by Mark Washburn on Monday, October 18, 2021 at 11:37 AM
By Mark Washburn / October 18, 2021
Comment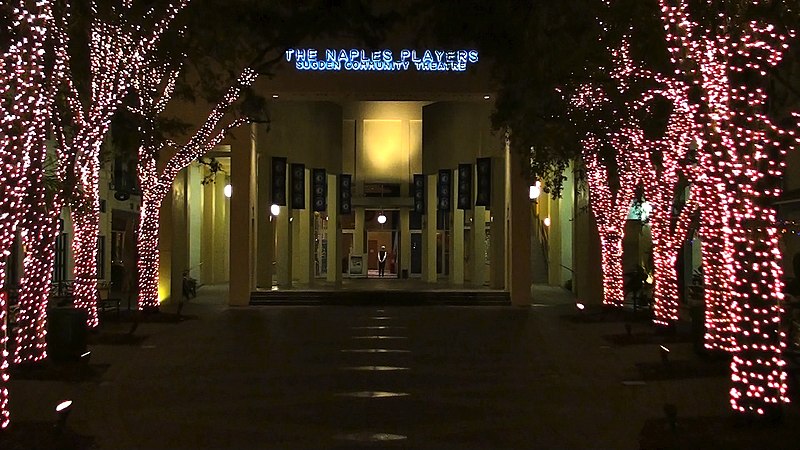 The Naples Players just announced a massive new revitalization project for its downtown facility. The famed community theatre is making plans for a $15 million capital project to help re-imagine, renovate and improve its 5th Avenue South building in Old Naples.
The company will be making some major improvements to its existing theaters, plus it plans to create an entirely new theater for its Educational Theatre program. Already, TNP has raised more than 60-percent of the cost for construction.
Local philanthropists have also pledged $2 million in matching funds. The money will be used to make major upgrades to the theaters, rehearsal halls and classrooms.
It will also be used for an expanded scene shop, costume shop, new dressing rooms and a new green room. In addition, plans call for a community atrium and café, plus new audio and acoustics.
Back in the mid 1990s, city leaders encouraged The Naples Players to construct a theater downtown. The idea was to help remake Downtown Naples into a true destination for the arts and entertainment, shopping and dining.
Patrons of TNP not only come to the theater, but they also help bring business to the surrounding restaurants and shops both before and after shows. TNP acts as the anchor of sorts for the vibrant downtown area, as it serves the local community and beyond with theater and education programs.
While the impact on the community has only grown over the years, the building itself has stayed relatively the same. Architects plan to help preserve the theater's façade but will overhaul the interior of the building.
The Naples Players was originally founded in a living room in the mid 1950s. Decades later, an estimated 60,000 audience members attend performances each year and the theater boasts around 700 volunteers. TNP also serves more than 10,000 kids and adults with arts education.