Naples Named Happiest Metro
Posted by Mark Washburn on Monday, June 4, 2018 at 12:37 PM
By Mark Washburn / June 4, 2018
Comment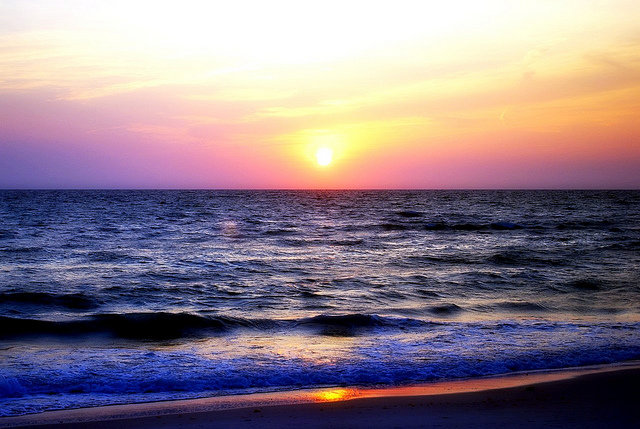 Photo: Bob B. Brown
If you enjoy living in or even visiting Naples, you're hardly alone. In fact, Naples was just named the nation's happiest metro, and for good reason. With great weather and fantastic parks and beaches, it's no wonder that so many people are happy to call the Naples area home.
The distinction comes from the analysis of 186 metros across the U.S., with the Naples area scoring an impressive 67.6 on the well-being index score, as designated by a Gallup-Sharecare Well-Being Index for 2016-2017, the latest analysis of data collected so far.
Each metro area receives a calculation between zero and 100, with zero marking the very lowest well-being and a score of 100 the very highest. Analysts looked at five different criteria, including the social and financial aspect, plus pride in a community, overall good health and motivation of area residences.
These numbers were based on interviews with hundreds of thousands of residents, living in metro areas across the nation. Once again, though, their answers put Naples/Immokalee/Marco Island at the top of the list.
More specifically, Naples ranked at the very top for purpose, social and financial considerations. Meanwhile, the metro took the number two spot for community and for the physical component of overall well-being.
It should come as no surprise for Naples has held the number one spot since 2014-2015, topping its previous high ranking of seven. The latest ranking for the Naples area comes even in light of declines in other parts of the state and the nation.
The only other metro area in the state to rank on the list of the top 20 was Sarasota. As for other nationwide cities to make the list, Barnstable Town, Massachusetts came in at number two, Boulder, Colorado at number three and Santa Cruz, California at number four. The number five spot went to Charlottesville, Virginia.