Naples is Family Friendly
Posted by Mark Washburn on Friday, August 30, 2019 at 5:56 PM
By Mark Washburn / August 30, 2019
Comment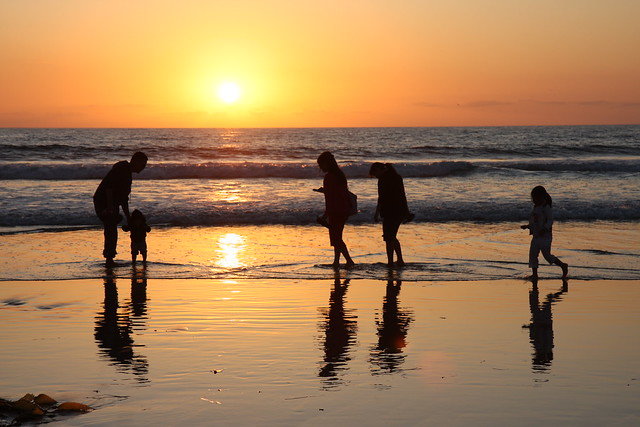 Photo: Nathan Rupert
If you're searching for a family-friendly location, Florida's definitely at the top of any list. Afterall, the state is filled with family fun, from its theme parks to its beaches. In particular, though, certain cities rank particularly high in a variety of family-friendly categories.
The city gets an "A" from WalletHub when it comes to its "Best & Worst Cities for Florida Families". A few years back the website ranked Naples as number five overall, but number one in terms of health, safety and education.
That's not surprising considering the large number of exceptional schools in Naples. Many of the area's great schools are also close to family-friendly neighborhoods, which is extremely appealing for local parents.
The HomeSnacks website did its own analysis in terms of what it describes as the "10 Best Places to Raise a Family in Florida for 2019". The data crunching website put Naples in the number eight spot on its list.
HomeSnacks took into consideration a number of "family-friendly" factors to come up with the ranking, including quality of schools. The website also considered family activities and crime levels.
Analysts noted the affluent city of Naples is not only a safe community but is filled with quality schools and an excess of family-friendly activities. With a population of around 21,000 residents, just under eight percent of households in Naples include kids.
The popular tourist destination received a Family Friendly Amenities Score of 74, with high marks for housing, safety, amenities, education and jobs. The city scored slightly lower in terms of affordability and diversity.
One particular Naples neighborhood ranks especially high in a separate study. According to a real estate research firm, the Pine Ridge neighborhood is the nation's "best neighborhood" in terms of things like crime and quality schools. ATTOM Data Solutions looked at nearly 11,000 neighborhoods, considering such things as school scores, crime, property taxes, home price appreciation, affordability and the unemployment rate.