Naples is a Dream Destination For Many Tourists
Posted by Mark Washburn on Wednesday, November 6, 2013 at 10:56 AM
By Mark Washburn / November 6, 2013
Comment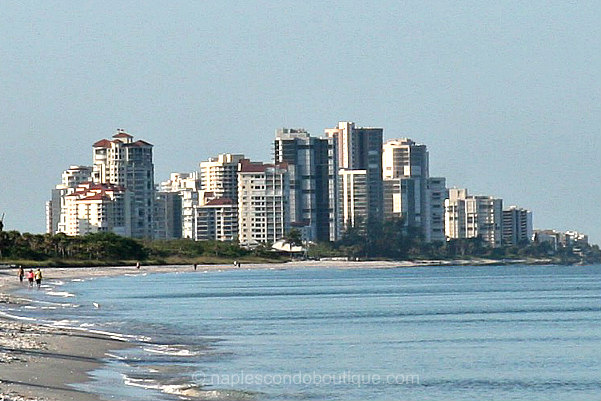 A new public relations strategy aimed at bringing in Brazilian tourists and their dollars is underway in conjunction with Palm Beach County to woo 1.5 million Brazilians who visit Miami and Orlando each year. City officials hope to persuade Brazilian tourists to extend their Florida vacations and unwind and relax in Naples, Marco Island and the Everglades, after a busy vacation at the theme parks. The two regions are working together with a San Paolo-based marketing firm to increase awareness of their cities. Brazilians spend $1.3 billion each year in just Miami-Dad County alone.

Naples city officials have plenty to brag about. As most residents and visitors all ready know, Naples' location on the beautiful Gulf of Mexico in southwest Florida is well-known for its high-end shopping, world class restaurants and sophisticated arts and culture scene. As a total destination stop, Naples is primarily known for its appeal to beachgoers and nature lovers. Naples city officials hope their beaches, upscale shopping, fine dining and luxurious accommodations will bring more revenue to Naples as Brazilians become more aware of what Naples has to offer.

Naples is a dream destination for many tourists, and has been named a Top 25 Beach in the U.S. according to TripAdvisor's Travelers' Choice 2011 Award. U.S. News and World Report honored Naples as one of the 11 Best Relaxing Getaways in the U.S., one of the Top 15 Best U.S. Luxury Destinations, as well as one of the 9 Most Relaxing Beaches in the U.S. The Travel Channel called Naples America's Best All-Around Beach in 2005.

The Ritz Carlton Hotel in Naples has won the prestigious Forbes 5-Star Award and the AAA 5-Diamond Award for 22 consecutive years. It was the highest ranked Florida resort in 2010 Travel Leisure's World's Best Awards. Naples is internationally known as a shopper's paradise with chic clothing boutiques along Fifth Avenue South and Third Street South. Waterside Shops offers Hermes, Louis Vuitton, Tiffany & Co, Burberry and other high-end specialty shops. For dining, you can't beat Naples' waterside location.
Lunch or drinks and dinner can be enjoyed with a water view and sunset whether you dine at a beachfront resort or a hip bayside bar. For visitors who want to see interesting views, the Naples Pier is a big draw for fishing or sailing. The pristine, white sandy beaches along Gulf Shore Boulevard speak for themselves as a destination for families; beyond that, families can also find entertainment at the Children's Museum of Naples, Naples Zoo and Sun-n-Fun Lagoon Waterpark. The whole family can explore adventures with nature tours, kayaking or canoeing. Visitors to Naples can unwind with a round of golf at championship golf courses, and day spas.