Naples Florida Is A Great Place To Retire
Posted by Mark Washburn on Wednesday, October 1, 2014 at 4:20 PM
By Mark Washburn / October 1, 2014
Comment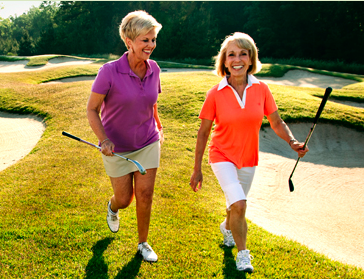 As any grandparent will tell you, grandkids love having their grandparents live in Naples, Florida.  Besides the family theme parks in Orlando, the weather is warm and sunny, and during school breaks the grandchildren can delight in the beaches and pool.  This is especially satisfying when you live in the cold Northeast or frigid Midwest bundled up in winter coats for much of the year.  But there are many other reasons that make Naples Florida a great place to retire.

The weather is enjoyable all year round with a warm climate to enjoy outdoor activities and recreation year round.  Southern Florida is one of the warmest places in the United States during the winter with Florida's annual low temperature of 59 degrees that entices people to escape the brutal winter of the North and Midwest.  For active 55+ retirees, a huge draw to Florida is no state income taxes, inheritance taxes or estate taxes.  For older folks on a fixed income, the lower cost of living in Florida beckons them to move to a place where your dollar stretches further.  Your overall lower cost of living means you can spend your hard earned money on what you enjoy, whether it's travel, sharing with your family or giving it to a charity meaningful to you.  

In addition, the beaches and other waterways are everywhere in Florida.  The calm waters of the Gulf of Mexico, lakes, canals, and rivers all offer free entertainment.  Water brings recreational pursuits---water sports, fishing and boating as well as non-water activities like golf, biking, nature trails, walking, and running.  Staying active for retirees as we age keeps us healthier than being shut indoors from November through April in the Northeast or Midwest.  For retirees, a state like Florida offers a huge amount of health care options and services geared towards older people, where so many other retirees migrate. 
A variety of active adult communities in Florida come at every price point, type and style.  A well-run community, social activities, and a slate of amenities and services are very appealing after years of managing your own homes.  Naples boasts golf courses, restaurants, fitness centers and planned social activities.  Cultural pursuits in Florida are bountiful for there are an ample selection of art galleries, performing arts venues, entertainment, academic courses and lectures at nearby colleges.  Florida is host to a lot of airports which makes travel easy to visit family and friends back home, or people coming to visit you, or simply accessible for leisure travel domestically or abroad.