Naples Film Festival One of the Coolest International Film Festivals
Posted by Mark Washburn on Wednesday, September 11, 2019 at 7:18 AM
By Mark Washburn / September 11, 2019
Comment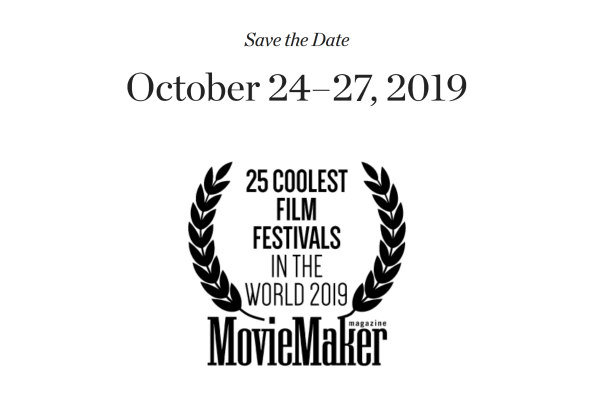 Naples is much more than just beautiful beaches, golf courses and upscale shopping. In fact, its latest honor is for its "coolness" factor, and this one has nothing to do with the weather in Southwest Florida.
The Naples International Film Festival just picked up the honor of being named one of "The 25 Coolest Film Festivals in the World". The honor comes from MovieMaker magazine, a premiere publication for independent filmmakers.
In particular, the Naples International Film Festival received high marks for its presentation ambience. The film festival takes place at the Silverspot Cinema, putting filmgoers in a fantastic location surrounded by vibrant nightlife and dining options. MovieMaker also made mention of the festival's "sun-soaked glamour" and its "Lincoln Center feel".
A product of Artis-Naples, this year's film festival offers up more than 60 different screenings, including short films, documentaries, narratives, international and domestic films. Interest in the festival only seems to be growing. This is the eleventh year for the annual festival. In its first year the festival brought in 300 film submissions. Last year that number grew to 500.
This year the festival plans to give out $25,000 in cash prices. Some awards are determined by a jury of panelists while others are audience awarded. All competition films will be screened at Silverspot Cinema located at Mercato in North Naples.
On closing night this year, the festival plans to showcase "Raiders of the Lost Ark", accompanied by a live soundtrack courtesy of the Naples Philharmonic. The four-day, Naples International Film Festival takes place this year from October 24-27.
Two other Florida festivals also made the list, both of which are in Miami. That puts more Florida film festivals on the MovieMaker list this year than any other state. The Borscht Film Festival takes place in the spring. Miami's Third Horizon Film Festival kicks off in early February.