Naples Design District Transforming
Posted by Mark Washburn on Wednesday, March 21, 2018 at 7:11 PM
By Mark Washburn / March 21, 2018
Comment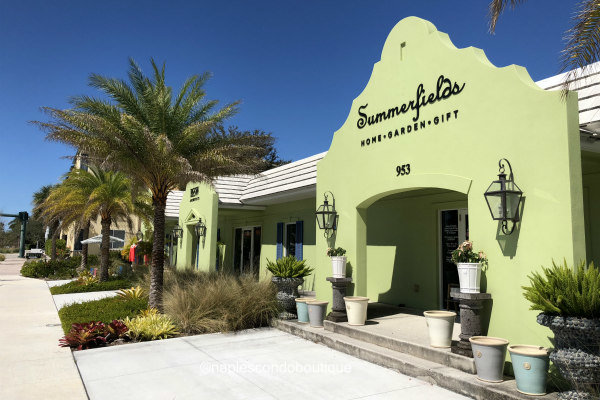 Long considered the Design District of Naples by locals, the area of 10th Street North is transforming once again. Stretching mostly from US 41 to 10th Street, the design district holds the distinction of being one of the city's very first commercial areas, and its not slowing down.
While once shoppers picked up everything from groceries to car parts here, the district is now primarily filled with everything from consignment shops to antique stores, architects to interior designers. It's been less than a decade since city leaders officially gave the area its namesake, yet locals have been frequenting the district for much longer than that.
It's the spot to go for carpeting and flooring, a place of mostly locally owned shops, far from the larger, name-brand home retailers. Shoppers are treated to all kinds of finds in the area, from vintage furniture to classic designs.
The central location of the district is a favorite of those seeking out a place to shop from store to store, often packed on the weekends. More recently, though, it's attracting more design businesses, like high-quality, new furniture shops and stores that do well more than simply furnish area homes.
New redevelopment and road construction is bringing change to the neighborhood, with developers promising big things for the area including the Eleven Eleven Central condo project by Ronto Group. While some of that development's pushed certain businesses out, for other local businesses it's a sort of awakening and new beginning.
Current businesses making up the Design District are certainly diverse. From luxury construction firms to cabinetry, floral designers, local artisans and interior designers, the district has it all.
Right now, work is underway for the brand new development of Forty One Ten Design Park in the district. The innovative space promises new opportunity for design showrooms, galleries, home furnishings and designers, all within a massive, multi-phase development in the heart of Naples. Here is a resource to explore Naples Design District real estate currently available for sale.