Naples Design District Comes of Age
Posted by Mark Washburn on Monday, January 7, 2019 at 2:23 PM
By Mark Washburn / January 7, 2019
Comment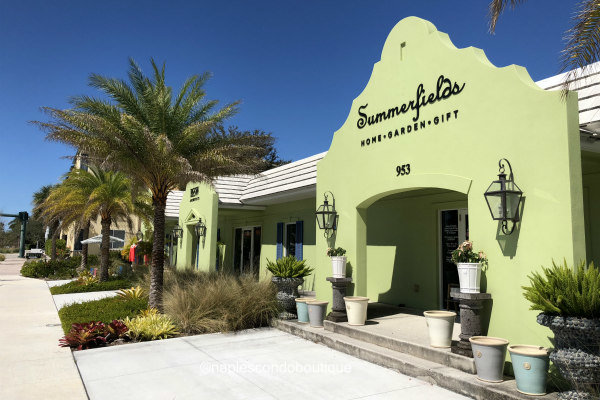 It's gone by several different names over the years, but it seems the Naples Design District is finally beginning to come of age. Dozens of area businesses make up the district, including an eclectic mix of restaurants, shops and other creative retailers.
Found between Fifth Avenue South and Seventh Avenue North, US 41 to Goodlette-Frank Road in Naples, the Design District is filled with art galleries, restaurants, locally owned specialty shops and design studios. It's also home to antique stores and boutiques, with one-of-a-kind stores and items for sale.
The area even offers a florist, a vet clinic and a hair salon. This is on top of a wine store, plus home décor showrooms and even consignment shops in the Naples Design District. With all of these kinds of options in just one general location it's hoped that the area can maintain its more unique offerings well into the future.
With that in mind, small business owners in the area recently organized to help draw in more visitors and locals to the area, while at the same time working together to retain the district's original charm. On the heels of such popular destinations as Third Street and Fifth Avenue South in Naples, proponents hope the Naples Design District will remain a destination in itself.
They've already come up with ideas for improvements like new landscaping, signs and banners that fit in with the area's unique character. They're also working to improve things like lighting, increasing parking and they're continuing to work on new ways to enhance the neighborhood setting without greatly changing its offerings.
While the neighborhood's had a reputation as a creative small business center for about a decade, it's hoped area businesses will continue to thrive with a distinct character and charm unique to the Naples Design District.