Naples Beach Re-nourishment
Posted by Mark Washburn on Thursday, August 31, 2017 at 1:15 PM
By Mark Washburn / August 31, 2017
Comment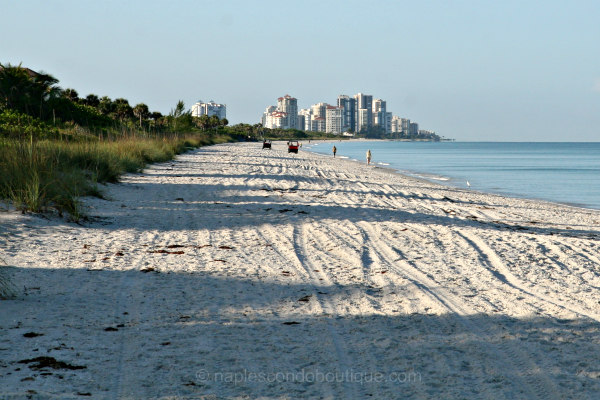 A debate is waging on how best to re-nourish and protect Florida beaches, with Naples Beaches being just one part of the equation. When offshore dredging projects shot up in price and deposits became more scarce, areas like Collier County began trucking in sand from other areas, using inland mines to help shore up beaches and combat erosion.

While the truck hauls seem to be keeping beaches at their targeted widths, they aren't as effective in bringing in enough sand to buffer against potential future storms. That has advisers in Collier County in support of using offshore dredges, with the likelihood of bringing in substantially more sand than what the truck hauls are capable of.

Most of the sand until recent years had been coming from offshore dredging, but that sand is becoming harder and harder to get and sometimes, more expensive. In anticipation of its fourth truck haul in just five years, some Collier County leaders have begun looking at alternatives for re-nourishment, including more offshore dredging, possibly paid for by a boost in the tourist tax. The offshore sand for Collier sits off the coast of Captiva Island, about 40 miles away.

The Army Corp of Engineers is also looking at potentially using foreign sand to help build up Florida Beaches, offering up some protection from future damaging hurricanes and helping to widen the shorelines. Reports suggest that some Florida counties have already used up all of their available offshore sand, with the remainder either just too far away or sitting within protected reefs.

While one federal study found there's enough sand for another half-century, not everyone is so sure. Some believe the best solution is to use sand from the Bahamas, but a ban on that currently stands in the way. There are, of course, some concerns about possible contaminants in that sand, too, that could negatively affect Florida beaches.

In the meantime, leaders in places such as Collier County continue to study the options of what's best for protecting area beaches now and in the years and decades to come.