Mixed Use is Alive and Well with Residences at Fifth and Fifth
Posted by Mark Washburn on Wednesday, October 11, 2023 at 9:58:28 AM
By Mark Washburn / October 11, 2023
Comment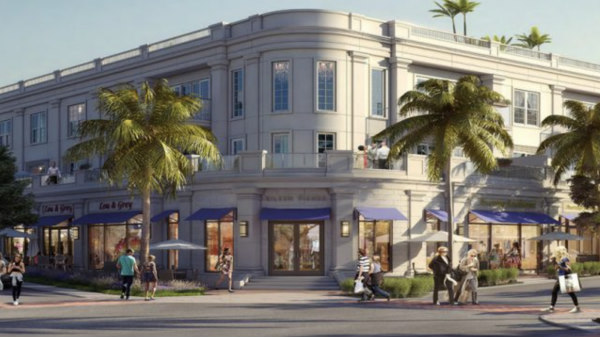 With its private residences, its amenities, and its commercial space, mixed use is alive and well with the Residences at 5th and 5th. Much like its name implies, the newer construction property wraps around to front both Fifth Street and Fifth Avenue in Downtown Naples.
Completed about five years ago, the mixed-use building includes some underground garage parking, topped off by at least 10,000 square feet of commercial retail space on its ground level. Thanks to the building's design, the commercial businesses front either popular 5th Avenue or 5th Street.
Levels two and three of the building are used to house a select number of luxury residences that typically range from around 1,900 square feet of living space to around 2,900 square feet of living space. Most of the flats include two-bedrooms and 2.5-baths, but some offer three- bedrooms and more than three-baths.
Many of the private Residences at 5th and 5th come with at least one balcony, but depending on the design, it may be in the form of either a long balcony, a wrap-around balcony, or two smaller balconies for the enjoyment of outdoor space. The units all each have access to two parking spaces in the underground garage, as well.
Buyers can expect to find luxury features and finishes throughout the units, such as high ceilings and doors, as well as upgraded Bosch and Viking appliances. A single, three-story townhome is also part of the property. It includes its own private roof deck and a two-car garage.
As for some of the on-site amenities, the building features a fitness center and boardroom off its lobby, plus a swimming pool, firepit, jacuzzi and outdoor kitchen with dining space up on its landscaped rooftop. Living along 5th Avenue South is certainly desirable, as the location means being close to upscale shopping, restaurants, art, and entertainment offerings in this part of Naples.
Featured Old Naples Real Estate Searches...