Mixed-Use Developments Gaining Traction In Naples
Posted by Mark Washburn on Thursday, February 5, 2015 at 11:45 AM
By Mark Washburn / February 5, 2015
Comment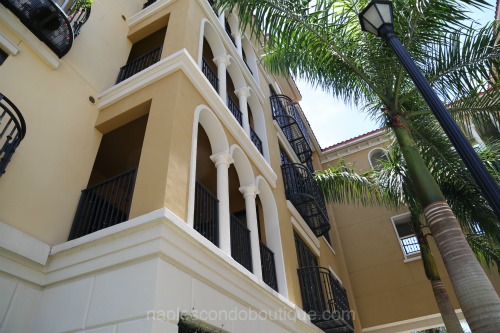 The popular new trend for effortless urban living is residential/commercial mixed- use projects targeting millennials and seniors.  Popping up in major cities across the country, mixed-use developments are the answer for people who prefer to walk to their jobs, shops, restaurants and entertainment.  Locally, Coconut Point in Estero and Mercato in North Naples are examples of increased interest of people wanting to move into mixed-use developments.

Southwest Florida, home to a large seasonal "snowbird" population, has been a bit slow to embrace the mixed-use concept.  However, Estero business leaders last year re-wrote a community plan to support more mixed-use projects to attract a younger population to Estero.  Walkability is a key idea behind mixed use, where residents can live, work and shop without getting into a car.  Coconut Point, a 500-acre development off U.S. 41, opened in 2006 with shops, restaurants and 290 residential condos.  Coconut Point Mall is a truly wonderful destination for food, shopping, and entertainment surrounded by several acres of lakes.  Coconut Point anchors three condo communities that pride themselves on residents being able to walk to all of their daily needs.  The Residences at Coconut Point are directly above ground-floor retail.  Both Rapallo at Coconut Point and Mirasol at Coconut Point are located adjacent to the mall with connecting paths for walking or biking.

Mercato at Naples is home to The Strada, 92 luxury condos that have sold out.  The shops and condos share the same buildings, with condos rising above the retail shops on the ground floor.  Lutgert Companies, which developed The Strada, has purchased additional land adjacent to Mercato and plans to build 33 single-family homes and 19 villas, with an average home price of $1.2 million.  The Strada at Mercato has 1,2, or 3 bedroom contemporary condos offering 10 unique floor plans in 2 stunning buildings overlooking Main Street.  Retail on the first floor includes a Whole Foods market, big screen cinema with reserved leather seats, unique boutiques, nationally recognized shops, dining and entertainment options.  The beach is only minutes away.