Living with Art in the Bayshore Arts District
Posted by Mark Washburn on Friday, September 2, 2022 at 9:48 AM
By Mark Washburn / September 2, 2022
Comment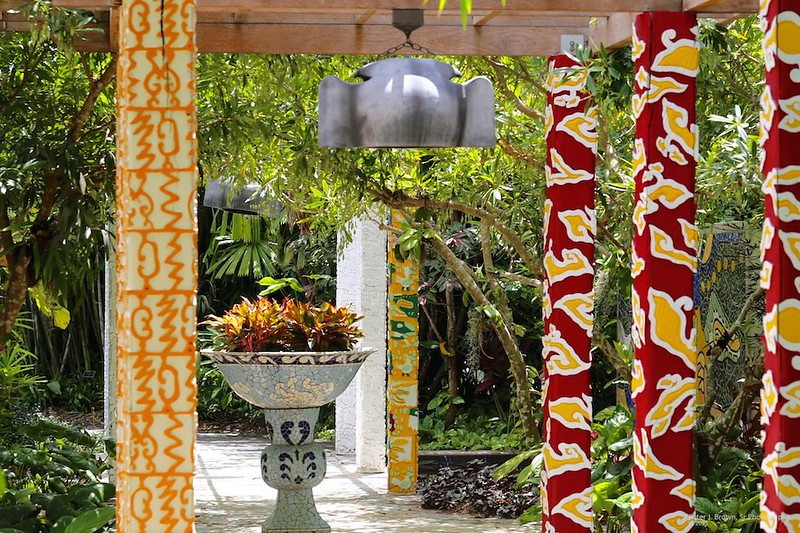 Photo: Peter Brown
Many towns and cities boast about their arts scene and their cultural attractions, but in the Bayshore Arts District (BAD) of Naples, it's possible to virtually find your own place to live surrounded by art. This booming area not only offers the advantage of a waterfront location in Naples, but also one that's able to combine everything from food trucks to art galleries and gardens in one desirable and vibrant neighborhood setting.
Because of the live-work zoning and mixed-use possibilities in the Bayshore Arts District, the neighborhood has evolved into something truly unique in Naples. A destination of sorts for just about everything related to the arts and food, the Bayshore Arts District of today is a far cry from how the neighborhood was likely described a few decades ago.
Once known as a traditional fishing community, there was a time when the Bayshore Arts District had a much less desirable reputation. Flashforward to now, and business owners and residents have worked to make BAD into something new and something unique when it comes to Naples.
Locally, Celebration Park now serves as home to around a dozen food trucks and a waterfront bar. It's the kind of place where you can go to grab some barbecue, a lobster roll, a gourmet burger, or even some Mexican food all in one convenient location.
There's also Naples Botanical Garden, which is a fantastic place to learn more about plants, or simply take a peaceful walk through a butterfly garden. The award-winning, 170-acre garden has an extensive list of plants from places around the world.
In recent years, the area has welcomed in some custom-designed cottages, too. These homes feature front porches and design elements that make it easy for owners and neighbors to relax and socialize while living surrounded by the arts.