Live Like a Rock Star on Gulf Shore Boulevard in Naples
Posted by Mark Washburn on Friday, November 22, 2013 at 9:27 AM
By Mark Washburn / November 22, 2013
Comment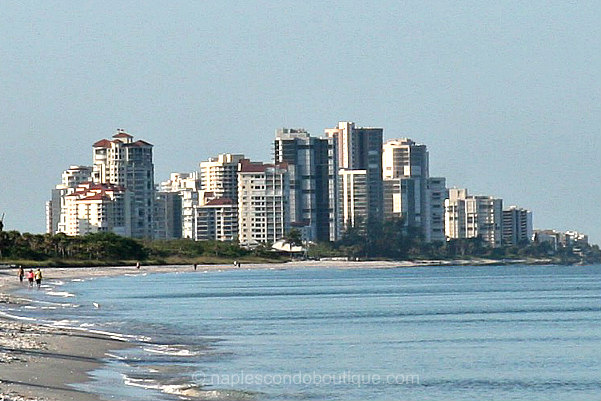 Gulf Shore Boulevard in Naples conjures up images of a chic beautiful life and an elegant address on a spectacular avenue that can be used in the same sentence with Rodeo Drive, Collins Avenue and Park Avenue. Gulf Shore Boulevard is festooned with tropical foliage on the shoreline of the picturesque Gulf of Mexico. Indeed, the coveted address of living on Gulf Shore Boulevard gives residents magnificent views of both the Gulf of Mexico and Pelican Bay. As one of Southwest Florida's most sophisticated coastal cities, Naples has the Pier at the south end and the Ritz Carlton to the north.
Gulf Shore Boulevard starts in Old Naples with its chic boutiques and sophisticated dining establishments, and delivers a desirable Naples lifestyle along its glitzy thoroughfare. Residences along Gulf Shore Boulevard include buildings from the 1950s to brand new contemporary construction---a mix of Bahamas-inspired beach cottages to high-rise condos. Real estate ranges from beachfront homes, condos, and villas with 1-bedroom units to 5-bedroom penthouses.
Life in one of the premier residential areas in the world, many Naples residents see Gulf Shore Boulevard as a friendly community with many outdoor restaurants, bike riders and walkers. The beaches are widely viewed as accessible. Many public entry points offer beachgoers easy access to the beach. Boat slips are available to rent. Topnotch amenities in Gulf Shore developments are unmatched and can be found at the swanky condo developments along Gulf Shore Boulevard. There are boat docks, tennis courts, swimming pools, state-of-the-art fitness centers, saunas, clubhouses, cabanas and guest quarters. The 24-hour security and front desk allow residents the added protection of live-in managers and on-site security guards while seasonal residents are gone for long stretches of time.