It's Not Just Movie Stars Who Live in Naples
Posted by Mark Washburn on Friday, September 24, 2021 at 6:07 PM
By Mark Washburn / September 24, 2021
Comment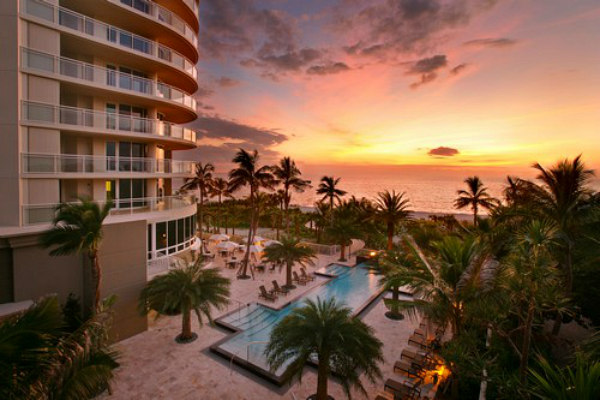 Naples is known for its stunning homes and unmatched natural beauty, making it easy to see why the city is so popular when it comes to attracting the rich and famous. Although you may come across the occasional actor or actress in the city, it's not just movie stars who live in Naples.
The city is also a favorite of tv and radio personalities, musicians, sports stars and business entrepreneurs. TV's Judge Judy reportedly owns a home in Pelican Bay, while Fox's Brett Baier owns a vacation condo in Naples.
According to reports, talk show host Sean Hannity owns a tower penthouse at Moraya Bay in Naples, while Jane Seymour, also known as Doctor Quinn the Medicine Woman, is occasionally spotted in the city. Other former and current famous residents include musician and Naples condo owner Bob Seger and former tennis pro Mary Carillo.
She joins former sports stars like NBA great Larry Bird, retired coach Mike Ditka and PGA golfer Fuzzy Zoeller. All of them have connections to Naples.
In particular, several well-known golfers are said to spend time in Naples enjoying the beautiful weather while also working on their game. Former baseball player John Kruk owns a restaurant in North Naples.
There's also the former head coach of the Chicago Bears and Miami Dolphins. Dave Wannstedt has a home in Port Royal.
Politicians can't seem to stay away from the city, either. Former Florida Governor Rick Scott is said to own a beachfront mansion on Gordon Drive in Naples. Charles Colson, who can be traced back to Watergate, spent his own retirement years in Naples, as well.
As for business leaders, Papa John Schnatter himself owns a Naples waterfront penthouse. The founder of Best Buy owns a home in Port Royal, while the founder of Paychex Tom Golisano has a place in Naples, too.
In other words, you may be surprised at who you come across in Naples. You may even discover there's a famous person living next door.