Integration of Universal Design
Posted by Mark Washburn on Wednesday, April 15, 2020 at 11:20 AM
By Mark Washburn / April 15, 2020
Comment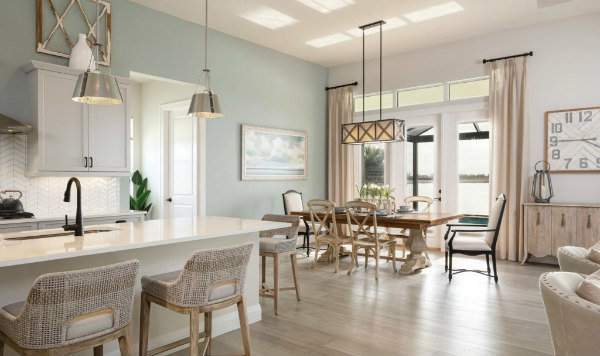 While most people probably understand the concept of accessible housing for those living with disabilities, some builders are broadening out the concept by integrating universal design into their homes. With universal design, homes are constructed to be more user-friendly, sometimes for those who intend to live out their lives in one home.
While the features may be more difficult for the casual observer to notice, they may make life easier as homeowners age. Universal design often includes the concept of wider hallways and zero-step entries.
You may also find homes with more accessible storage and more clearance space around designated eating areas. Universal design may also mean using pulls on cabinets or handles instead of doorknobs.
This sometimes makes them easier to grasp. Other homes may offer countertops with contrasting edges, making it easier for those with failing eyesight.
Other options in universal design could include homes without any difference in floor height. It may also mean varying the height of kitchen and bathroom countertops.
It could mean more visible things like grab bars in the baths, or at least the easy option of installing them in the future. The idea is to make designs more functional for those with a range of physical and cognitive abilities.
One homebuilder putting the practice to work in Southwest Florida already is Divco Custom Homes. The luxury homebuilder says it's already implementing universal design features into some of its custom homes in the area.
Not only are some homebuyers interested in the concept for themselves, but sometimes they want to make the homes more functional for their own children or parents. Divco builds in neighborhoods like Pine Ridge Estates in North Naples.
It currently has a model home showcasing its universal designs in the community. The company also has a lakefront model home in Miromar Lakes, and another with water views currently under construction. Other Divco homes have gone up in Babcock Ranch and on Marco Island.