Gulfshore Playhouse: Professional Theater in a Small Town
Posted by Mark Washburn on Monday, February 11, 2019 at 5:14 PM
By Mark Washburn / February 11, 2019
Comment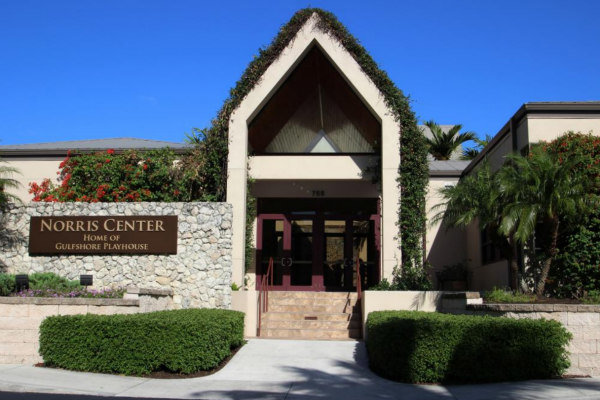 Noted as a professional theater in a small town, the Gulfshore Playhouse brings the experience of live theater to Naples. This small, yet impressive playhouse sits in Downtown Naples, with live productions currently at The Norris Center, but grand plans exist for its future.
A design studio is currently working on a new location along Goodlette-Frank Road to someday treat up to 400 patrons at a time on its main stage. A separate studio theater plans to offer 150 seats for smaller productions. The entire project is expected to be the anchor of a much larger mix of restaurants and retailers planned for the area.
This is, of course, a major expansion for the not-for-profit theater which first started in the mid 2000s. Founded as a professional, regional theater, its creator at the time aimed big, with hopes of bringing in some of the best designers and professional actors.
With only 200-seats, the current theater already maintains a strong reputation for attracting actors from around the US. Over recent years it's produced a number of world premieres, with about three-dozen full-time and seasonal staff members, nine interns and upwards of 100 professional guest artists joining the theater each year.
The playhouse puts on a half-dozen professional productions in its October through May season, attracting nearly 30,000 people. It also hosts a popular fall festival.
Season tickets and single tickets are currently on sale for a variety of showings. The Revolutionists is on stage and running through early February. That's followed by a comedy, a Sherlock Holmes mystery, and a love story.
The playhouse also offers a Synergy Series, which is its audience engagement programming. The series consists of post-show discussions and script discussions at the public library.
In addition, Gulfshore Playhouse Education extends programming to area students, teens and kids. This includes some reduced price programming for schools, pre-professional theater and in-school residencies.