Exploring Vanderbilt Beach
Posted by Mark Washburn on Wednesday, October 7, 2015 at 1:01 PM
By Mark Washburn / October 7, 2015
Comment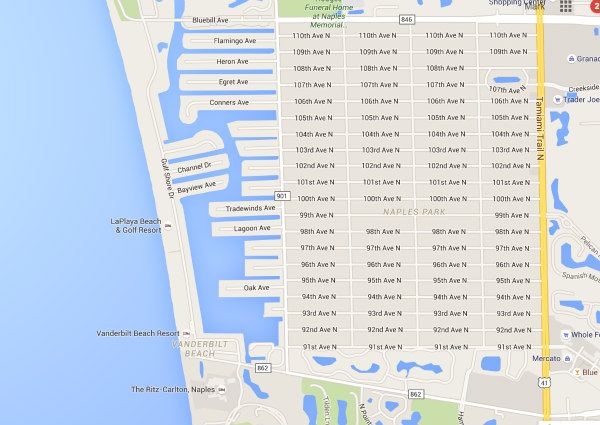 Fans of shelling and bird watching may want to add a trip to their bucket list to Vanderbilt Beach, a pristine white sandy beach bordering the Gulf of Mexico in Naples.  Vanderbilt Beach County Park is close to restaurants, shopping, golf, galleries and hotels.  Visitors can see subtropical vegetation and native wildlife.  Delnor Wiggins Pass is a popular destination for fishing on the north side of the Beach.  Parking is plentiful with a $6 fee or beach permit; easy access to the beach, showers and restrooms.  There is a concession stand to pick up snacks and beach equipment.  Vanderbilt Beach is located at the end of Vanderbilt Beach Road, north of Pelican Bay.

Between Immokalee Road and Vanderbilt Beach Road, Vanderbilt Beach is in north Naples on Gulf Shore Drive and directly north of Pelican Bay.  This beautiful stretch of sand includes just 13 homes and a variety of luxury beachfront condos.  The Moraya Bay luxury condos, for example, offer only 72 residences with generous open floor plans and world-class amenities.  Condos here offer stunning views and a variety of top amenities and beachfront restaurants.  Vanderbilt Beach's waterfront stretches from Vanderbilt Avenue to locations on the canals leading to the Gulf of Mexico.  Each of the unique streets in the area leads to an intimate cul-de-sac that provides a private setting for boaters.  The world-class Ritz Carlton Resort & Spa and La Playa Hotel are located here, in addition to marvelous shopping and dining areas in Mercato, only a couple of miles from here that you can drive or bike to.  Residents in the area have convenient access to top dining, sunset cruises and entertainment.  

A step back in history reveals the city of Naples sold lots to wealthy families in the 1880s who lived in the north and were going to need winter homes when they arrived for the winter season.  In 1911, New York City millionaire Barron G. Collier began purchasing property in Florida.  In 1923, Collier County was created by the Florida Legislature in exchange for Barron Collier financing work on the Tamiami Trail to connect Tampa with Miami.  The trail passed closely to Vanderbilt Beach.  Vanderbilt Beach was named after Barron Collier's friend and associate Cornelius Vanderbilt, Jr.
Vanderbilt Beach Condos For Sale
Vanderbilt Beach Condos For Sale